A Food Lover's Tour of Greece
The cuisine of Greece is one of the oldest in the world, with roots reaching back through over 2500 years of history. While cooking techniques in the rest of Europe were still limited to roasting meat and fish, the Greeks were developing the arts of combining foods and using spices. They did not hesitate to travel in order to find new products, as in the case of Archestratus, a poet who lived 330 years before Christ and who, upon returning from his voyage, wrote a cook book entitled "Sensuality."
In the land of the gods, the goddess Adephagia oversaw the development of gastronomy. It was she who revealed the secrets of herbs to flavour daily food, including basil which scents the air just about everywhere, especially when you enter the yards of houses in Samos; nutty-tasting sesame seeds which flavour and decorate breads, patés, cookies and cakes; and sesame oil, the central ingredient in halva and tahini
Those dwelling along the coast liked rock lobsters, oysters, shrimp and mussels which they cooked in honey flavored with parsley and mint. When in Greece, you must wander through some of the thousands of ports that adorn this maritime country with splashes of color: fishing boats painted in white and blue; red and blue crates filled with calamari, mullet and octopus that are sold by fishermen shouting out their catch as they arrive back on shore; and the sponge fishers who walk by with the big yellow balls packaged in bundles of more than fifty each.
At Syra, Santorini, Nauplio, Argos and Salonika, you are in tomato country, where the crops extend as far as the eye can see, to be canned, made into sauces and paste, etc.
Peloponnesus is a rich area. The Argolis region is covered with fruit trees, mostly oranges and lemons - those wonderful lemons that you find everywhere in Greece, in soups, the traditional egg sauce, and so on…
You must sample
* Kalamata olives
* melons
* Argos eggplants (which are made into moussaka, salads, etc.)
* Dalamanara artichokes
* and the sweet koum kouat cherries that are found only on Corfu in the Ionian isles
The immense Thessaly plain is the granary of Greece. Fruit trees grow on the slopes of Mounts Ossa and Olympus - that famed mountain that loomed over all our classical studies - but it is also a habitat for rabbits, hares, chamois and deer. Then there is the whole Pelion peninsula, extending like a comma into the Aegean Sea. On the mountain of the Centaurs, of Jason and the Argonauts, you will find medlar trees and pistachios; chestnuts and oranges are picked here in the winter, tomatoes and melons in the summer. Also found here is the phiriki, a small crisp and very flavourful red apple, a gift from the gods who caused it to grow on the eastern slopes, on the Tsangarada and Zagora side. Women, dressed in black, collect the red fruit and combine it with almonds and honey to preserve it for winter.
Also at Pelion, at lower altitudes, you will find olives. In late fall, they are harvested by running a hand along each branch to detach the olives without damaging them. Later everyone will gather at the mill, in front of the press, anxiously waiting to taste the first pressing of oil which will be spread on a thick slice of bread and eaten with a little salt to bring out all its flavours.
In the Cyclades, Santorini is renowned for its mashed beans, its capers and its uniquely-flavoured little tomatoes. Mykonos is distinguished for its traditional "amigdalota" biscuits, and on sunny terraces you can sip a large iced "soumada," made with orgeat syrup.
The Greek menu is fairly frugal. Meat does not appear on the menu every day. Lamb is delicious in the spring, suckling pig in late summer. Meats are generally roasted on a spit, grilled on skewers or chopped to be combined with vegetables in various dishes. It is cheese that constitutes the Greek's main source of protein. The Greek day invariably starts with fresh bread and a piece of cheese, generally feta, washed down with little cups of strong black coffee. Sheep-raising thrives in Macedonia, Thrace and on some islands, and the milk produces these wonderful cheeses that enter into so many local dishes. The best known are undoubtedly feta, kasseri, myzithra, kefalotiri, graviera and manouri, but there are others including metzovitiko, a smoked cheese that is a specialty of Epirus, and the red Pili cheese made in the Dodecanese, which is cooked in red wine - best sampled on site in its rustic setting perfumed by wild herbs!
Speaking of dairy, Greek cooking draws much of its inspiration from home-made yogurt, which is the basis for tzatziki and other sauces that accompany meze and other dishes.
Not surprisingly, then, a traditional meal will end with cheese. Desserts are for later in the afternoon, to stave off hunger, because here people often sit down to dinner at a time when many others would be thinking of going to bed. Every island, every region has its special desserts, often sprinkled with powdered white sugar. Don't miss trying the mandolata, mandoles and pastelia in the market at Corfu; the pougia and cheese tart at Patmos, and the pastries soaked with thyme honey so typical of Kassandra and Sithonia in Macedonia. Orange flower water and mastic, a resinous liquid drawn from the mastic tree, are also used to flavour breads and sweets.
While certain areas are dry, rocky and sun-baked, elsewhere the soil is fertile. In Crete, Samos, Santorini and Corinth, the land is covered with vines, and the vine leaves are used to wrap hors-d'oeuvres called dolmathakia.
Red wine, and sweet or dry whites, flow freely in this country blessed by the gods - it is, after all, the land of Dionysus! Though Retsina and Samos have been exported for a long time, carried off by the countless sailors who stopped in these islands, there are others that merit attention and which should adorn your table if you wish to entertain Greek style. Locally, you should try the inky wine from Ikaria, or the dry Nychteri from Santorini, made from "virgin" grapes that are left to dry all night; and visanto, a sweet red that is also sold in Santorini, sometimes in a corked bottle, sometimes not.
If France adopted puff pastry, Greece prefers phyllo, that tissue-paper thin dough that is stacked to create flaky little masterpieces, both sweet and savoury, containing cheese, spinach, nuts (baklava), etc.
In the ouzeri, the men gather to visit, and as in other places, to solve the world's problems, to talk about football, politics and daily events, fingering their komboloi (worry beads) in front of a glass of ouzo; others play cards in front of a café where there is as much to eat as there is to drink…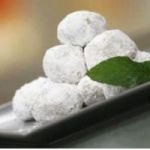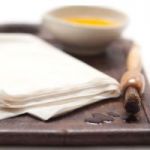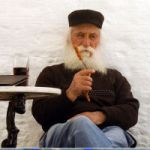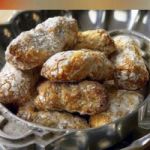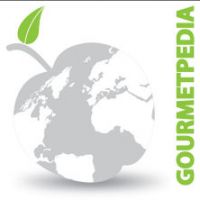 ©Copyright MSCOMM 1996 – 2023. Michèle Serre, Éditeur
Recipes

Products

Entertaining

Chefs

Hints & Tips

Glossaries