A Little Glossary of Greek Cuisine
- A -
Agouri : cucumber
Agriodiosmos : wild mint
Alati : salt
Alevri : flour
Anginares or aguinaress : artichokes in a lemon-egg sauce with potatoes, or simply artichokes
Anithos : dill
Arakas : peas
Arnaki or arni : young lamb or lamb
Astakoss : a clawless lobster, similar to a rock lobster
Avgo / Avga or afgo / afga : egg/eggs
Avgolemono : lemon-egg sauce
- B -
Baklavas : a sweet rich pastry made with walnuts, syrup and honey
Bamiès : okra
Bira : beer
Bonite : kind of fish
Boureki : dessert made with honey, almonds and sesame seeds
Brizola, brizoless : steak or cutlet
- C -
Chima : open wine
Chorta or Horta : wild herbs
Cornille : dried white beans with a little black spot
- D -
Dentrolivano : rosemary
Dolmathes, dolmadès or dolma : stuffed vine leaves
- E -
Elièss : olives
Elioladi : olive oil
- F -
Fakes : lentils
Faskomilo : sage
Fassolaki : green beans
Fassolakia me patates yanites : a dish of green beans and potatoes
Fassolia : beans
Féta or feta or fêta : brined white cheese made from sheep or goat milk. Much used in Greek cooking.
Fraoulès : strawberries
Fourtalia: omelet
- G -
Gala : milk
Galaktoboureko : pastry made with milk and semolina
Galeos : dogfish
Gardumbes : kebabs of chopped liver, tripe and heart
Garides : shrimp
Gigantes : giant beans (seeds)
Glossa : tongue
Granita : ice bream with ouzo
Graviéra : firm cheese used especially for gratineed dishes. Similar to gruyère.
- H -
Halvas :
Heli : eel
Helidonopsaro : flying fish
Hirino : pork
Horiatiki salata : country salad
-I - J -
--
- K -
Kafe : coffee
Kalamarakia : calamari
Kalamata : the most famous variety of Greek olive
Kalogeros : lobster
Kanela : cinnamon
Kanias : giant crab
Kapari : caper
Karpouzi : watermelon
Kasseri : cooked sheep's cheese, light and mild, a little like cheddar
Kataifi : angel hair pasta used in desserts
Kefalotiri : salted hard cheese, perfect for grating, used for gratins and on pasta. Similar to parmesan, but milder.
Keftedakia or Keftédes : spiced meat balls
Kidonopasto : quince pasta, a specialty of the Ionian islands
Kimas : ground meat
Kleftiko : lamb cooked with garlic, parsley, feta, potatoes and tomato
Kokoras : rooster
Kopanisti : a kind of cheese
Koriatiki : Greek country salad
Kotopoulo : chicken
Kotopoulo me Krasi kai Patates : chicken with wine and potatoes
Kouneli : rabbit
Kourambiedes : almond flour cookies rolled in sugar, traditionally served during the holiday season. Go well with coffee.
Kourambiedakia: same as Kourambiedes, but smaller.
Krassi : wine
Krassi kima : cask wine.
Kreas: meat
Kritharaki : small rice-shaped pasta, often cooked with meat
Kumino : cumin
- L -
Ladi : oil
Lagos : hare
Lahano aspro / kokino : white/red cabbage
Lahanodolmades : cabbage leaves stuffed with ground meat and rice
Lemonada : lemonade
Lemoni : lemon
Lentisque : a tree from the island of Chios that produces the resin used for cooking and medicinal uses.
Loukaniko : sausage
Loukoum, loukoumi : small cubes of flavored jelly, rolled in icing sugar. Turkish delight.
- M -
Maïdzanoss : parsley
Marouli : lettuce
Makaronia pastitsio : macaroni gratin with ground meat and béchamel sauce
Manitaria : mushrooms
Manouri : soft unsalted white cheese used in making sweet dishes and desserts.
Mantzourana : marjoram
Marathos : fennel
Marmelada : jam or marmalade
Mastos Aphroditis : variety of peach
Mavrodaphne : a dessert wine from Cephalonia or Patras
Mayiritsa : a traditional Easter soup made with lamb tripe
Meli : honey
Melitzanosalata : grilled eggplant salad, puréed and spread on bread
Menta : mint
Metalico nero : mineral water
Metaxa : brandy, 38-40% alcohol
Medze (meze), medzedes (mezedes),: appetizers
Midhia : mussels
Milo, mila : apple, apples
Moskari : veal
Moussaka, moussakas melitzanes : gratin of grilled eggplant, ground meat, potato and bechamel sauce
Moustarda : mustard
Muscat : Renowned wines from Lemnos and Patras
Myzithra : lightly salted white sheep's milk cheese. Served fried.
- N -
--
- O -
Ortikia : quail
Ouzo : alcoholic anise-flavored beverage, similar to pastis. Ouzo is made only in Greece, obtained by blending alcohols flavored through distillation or maceration of anise seeds and possibly also fennel, gum from a mastic tree indigenous to the island of Chios (Pistacia lentiscus Chia or latifolia) and other seeds, plants and aromatic fruits.
Drunk straight or with water. Refreshing in summer.
- P -
Paghoto : ice
Papi : duck
Pasteli : a specialty of Kea, made with sesame seeds and honey.
Pastitsio : pasta gratin
Pastourma : dried beef (Thrace and Macedonia)
Patates : potatoes.
Patates tiganites : fried potatoes
Patsas : offal soup (pork or lamb)
Peponi : melon
Perdika : partrdige
Phaskomilo : sage. Used in infusions.
Phyllada : bay leaf (see also daphne)
Piperi : pepper
Piperiess : sweet peppers
Portokalada : orangeade
Portokali, portokalia : orange, oranges
Psari : fish
Psari Plaki : fish with tomato and oil
Psarosoupa : fish soup
Psomi : bread
- Q -
--
- R -
Rakiya : brandy from Crete, similar to Italy's grappa. Also made from grapes.
Retsina : wine flavored with pine resin.
Revani : very sweet semolina cake.
Revithia : soup with onions and chick peas
Rigani : oregano
Rizogallo : rice pudding with cinnamon
Roudjoukakia : meat balls in tomato sauce
- S -
Saganaki : fried cheese slices
Salata Horiatiki : country salad. Generally includes tomatoes, cucumbers, sliced onion, feta, black olives and olive oil
Saltsa : sauce
Saltsa Yaourti me Anitho : yogurt and dill sauce, perfect with fish.
Sardhaless : sardines
Selino : celery
Sesfikia : little candy rolls with nuts and grape must inside. Made in Moustos.
Sika : figs. Best to peel them before eating, removing the part that contains the stem, since it contains a latex that can irritate the mouth.
Sikoti : liver
Skordalia : garlic sauce
Soupa avgolémono : soup with beaten egg and lemon
Souvla : skewer or kebab
Souvlaki : grilled meat kebab
Spanakopitta : a dish of spinach, feta and eggs between layers of phyllo pastry
Spanakorizo : spinach with rice
Stifades : raisins
Stifado : beef stew with onions and wine
- T -
Tahini : creamy ground sesame paste
Tzatziki or dzadziki : yogurt and cucumber sauce, served as an hors-d'oeuvre. Eaten with bread.
Tarama Salata, Taramosalata : pink purée made with carp roe. Served with bread or as a side with other dishes.
Thimari : thyme
Throumbes : wrinkled black olives
Tiri : cheese (in general)
Tiropita : cheese gratin with phyllo pastry and feta
Tomates or domates : tomatoes
Tonoss : tuna
Triantafilla glika : candy made with rose petals
Trigonia : doves
Tsakistes : green olives
Tsipoura : kind of fish
Tsirosalata : dried mackerel salad, a specialty of Thessalonika
- U -
--
- V -
Vareli : from the cask (wine)
Vassilikos : basil
Vaya : bay (see also daphne)
Voutiro / mè voutiro: butter / with butter
- W-X -
--
- Y -
Yaourti : yogurt
Yiaourti me meli : yogurt with honey
Yiaourti me marmeladai : yogurt with jam
Youvetsi : kind of stew made in a terra cotta dish
Yufka : phyllo-type pastry, but thicker
- Z -
Zahari : sugar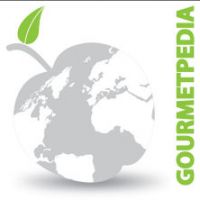 ©Copyright MSCOMM 1996 – 2020. Michèle Serre, Éditeur
Recipes

Products

Entertaining

Chefs

Hints & Tips

Glossaries