Flavors of Lyon
Lyon is famed for its gastronomy, and its hearty regional cooking specialities. In 1935, famed French food critic Curnonsky, dubbed the Prince of Gastronomy, described the city of Lyon as the 'world capital of gastronomy'. If you ever find yourself in Lyon, you are obliged to test, try and enjoy the food, and you'll truly learn about the origins of a common passion in France – a love of French food.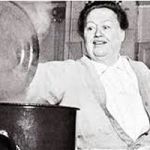 Lyon has always been an attractive place for chefs to settle and develop their skills, not least for the 'mothers of Lyon' who were the iconic women behind the creation of Lyon's bouchons (traditional restaurants) and the city's culinary reputation. It started with Mère Fillioux, who opened her own bistro and was the first 'mother' to gain a wide reputation, and later taught the craft to the even more famous Mère Brazier, the very teacher of our great Bocuse.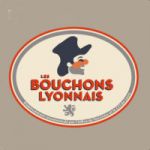 Traditional restaurants in Lyon, known as 'bouchons', serve typical dishes such as tablier de sapeur (braded, marinated tripe), quenelles (dumplings, traditionally made here with pike), salade lyonnaise (salad with bacon cubes, croutons and a poached egg), gratin d'andouillette (oven-cooked sausage made with chopped tripe), morsels of duck crackling and pork meat, gougères (cheese chou-pastry puffs), pommes de terre lyonnaises (potato slices with onions) and bugnes lyonnaises (carnival fritters).
When it comes to cheese, Lyon offers the St-Marcellin and St-Félicien varieties from nearby Isère.
Not to mention the wines from this great wine-producing region, such as Beaujolais, Coteaux du Lyonnais and Côte du Rhône.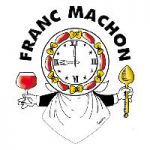 On top of well-known Lyonnaise culinary traditions such as bouchons and Meres de Lyon (mothers of Lyon) recipes, Lyon also supports and continues the city's great tradition of mâchon. Does it sound mysterious? Mâchon is a type of meal served in the morning (before lunchtime) but it is a heavy meal. It can start with pate, followed by a meaty main course topped with a sauce, and finished off with some cheese. The tradition of mâchon comes directly from the canutes – the silk weavers of the Croix-Rousse were coming back from night shifts hungry and they stopped by the local bars to share a meal. Nowadays, there is even a philanthropic organisation in Lyon for the encouragement and knowledge of mâchon called Franc Machons, which has awarded honorary diplomas to about 50 institutions that entitles them to organise and serve those meals. An example includes Chez les Gones restaurant, which starts serving from 9am a three-course meal that usually includes pâté, followed by andouillette with mustard sauce and cheese to finish, accompanied by a glass of Côtes du Rhône.
Some specialities: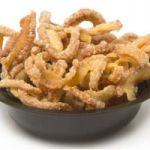 Grilled pork rind bites served at the Happy Hour with a glass of Côte du Rhône or Beaujolais.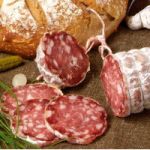 Made with pork like
- Jésus de Lyon
- Rosette de Lyon
- Saucisson
A tradition since the 19th century, quenelle is an elegant French dumpling made with creamed fish or meat such as veal or poultry. Moulded between two spoons into an elongated egg shape, quenelles are then poached in boiling water or broth.
Pike quenelles are a Lyonnais specialty, served with a crawfish butter called "Nantua" and lightly browned under the broiler, as an entrée.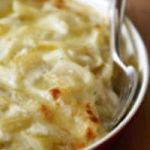 In Lyon reign onion and cardoon. Cardoons are a vegetable in the same family as artichokes. ... In Lyon, Cardoon is served on Christmas Eve in gratin with marrow.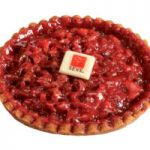 La tarte à la praline rose / Pink praline pie
Les brioches à la praline rose / Pink praline brioche
Les pet-de-nones
Les bugnes lyonnaises / Doughnuts
La tarte au quetsches et aux pralines roses / Plum and pink praline pie
Les coussins de Lyon / ganache topping with almond paste
L'île flottante aux pralines roses / Pink praline Ile flottante or slow-baked meringue
Le roulé au chocolat et pralines roses, façon bûche / Chocolate roll with pink praline
Les papillotes / Chocolate treat created in the 18th century.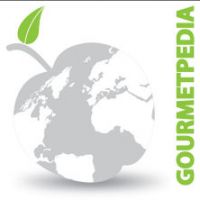 ©Copyright MSCOMM 1996 – 2023. Michèle Serre, Éditeur
Recipes

Products

Entertaining

Chefs

Hints & Tips

Glossaries