Flavors of France > Provence-Alpes-Côte d'Azur > A Food-Lover's Tour of Nice
Look into your atlas and find Nice, Monaco, Menton… and just to the east the mountains marking the Italian border. The coastal cliff roads leading into Italy have existed only since the time of Napoléon III in the mid-nineteenth century. For centuries, in order to leave this enclave ringed by steep mountains, travellers had to sail along the coast to Genoa. These factors left their mark on Nice's cuisine: though often similar to the cooking of Provence and Italy, it is nonetheless unique, in large part due to the region's famed produce. Nice's way of eating is in fact a whole way of living: a celebration of local products and flavors.
Nice's international gastronomic renown did not come about by chance. The area contains marvellous orchards. No coincidence that Nostradamus wrote a treatise on jam-making here! Golden fruits - oranges, mandarins, clementines and lemons - scent the air and bring warm notes of color to the gardens of this lovely land. Once candied, these local fruits are found everywhere along the Côte d'Azur, elegantly presented in rattan baskets, a feast for the eye and the palate.
There is a kind of fig found here appropriately called "drop of gold," that splits near its eye when ripe, oozing out a sweet amber nectar. In the 18th century, they would take two or three very ripe figs and spread them on a slice of bread, adding a grinding of fresh pepper to enhance the mellow sweetness even further.
To really get the flavor of Nice, you have to wander through the narrow little streets of the old city, taking in the sights and smells of the fruits and vegetables of the Cours Saleya where local producers hawk their produce in the colorful "Nissart" dialect.
This is the land of fennel, little red-cloved garlic, rosemary, marjoram, thyme and its wild cousins "serpolet" and "farigoulette" which enliven many local specialites. No less important is basil, which is called "ballico" here and is a main ingredient in pistou. The cuisine of Nice celebrates the vegetable garden, the plants staked on espaliers on the side of the mountain which rises just behind the city. Central, too, to this flavorful cuisine is the olive, the imposing tree whose oil and fruit impart the real taste of this terroir.
"The oil that they produce here from the most beautiful olives in the world is used in place of butter and I was dreading the change. But I tasted it in sauces, and without a word of lie, there is nothing better."
Jean Racine
Here, the "primeurs," the best young produce, can be found six months of the year and takes pride of place in many renowned local dishes. Among the most well-known and characteristic specialties are the salade niçoise, composed of raw vegetables; ratatouille, a stew of peppers, eggplant, tomatoes, onions and "trumpet" zucchini which are grown only in the Var region; zucchini flowers stuffed or made into fritters, and so on.
Swiss chard, known as "blettes," seems to have found its true homeland here. It is used to flavor chopped meat or vegetable mixtures or stuffings and takes on a unique guise in the "tourte de blettes," when it is combined with assorted fruits and brown sugar and placed in a bed of puff pastry - a delight for any sweet lover.
Mesclun was born here, that blend of tiny greens that includes escarole, chicory, arugula and radicchio, and whose origin has become the stuff of legend. According to the story, the monks of the Cimiez monastery were so poor that they could not even sow one row of lettuce with the same kind of seeds. Thus their "salad," though a delight with its colors ranging from green to dark red, and its variety of flavors, was originally nothing more than a mixture of whatever leaves presented themselves that day, offered by the monks as a thank-you to the neighbours who gave them alms.
There are other staples of the Niçois menu: pan bagnat, stuffings, panisse (chick pea flour "french fries"), tripe and ravioli à la niçoise, bagna cauda, gnocchi… all of which taste best when savoured here in their native habitat.
You'll also find stockfish, a dried haddock of Scandinavian origin, cured in the sun and under the Norwegian snows, which northern sailors used as currency when they made stops at Nice. Over time, stockfish became a typically Niçois dish: "estocafic," a stockfish dish that in Norway was made with dairy products, became in Nice a skillfully balanced tomato-flavored mixture called "estocaficada," cooked in a casserole with olive oil, potatoes, garlic and peppers.
This is an area that celebrates fish, of course, and it is often presented swimming in a saffron-tinted broth. In every fish shop your eye will be caught by the glint of steely-blue sardines. In the Place Saint-François, where the fish market is held each morning, fishermen shout out their catch: bogues, red mullet, mostelles…
The region is also one of France's premier vine-growing centres. Nice prides itself on being the only large city to have its own regional wine classification, or appellation contrôlée, which just happens to be the oldest vine variety in the world: Vin de Bellet, red, white and rosé.
Can there be any better merenda or snack at that morning hour when the sea and the sky seems to merge into one field of blue…?
For snacks at any time of day, onions and chick peas are often central ingredients: a slice of pissaladière, an onion, anchovy and olive tart, or of socca, a large hot galette of chick peas, well seasoned with pepper, that vendors transport in two-wheeled carts topped by large zinc cases which keep the rounds of socca hot.
This is the unique cuisine of Nice, reflecting the spirit of a city which looks out over the sea, while celebrating all the bounty of the land.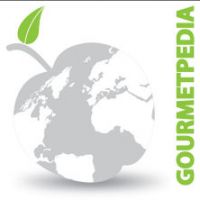 ©Copyright MSCOMM 1996 – 2023. Michèle Serre, Éditeur
Recipes

Products

Entertaining

Chefs

Hints & Tips

Glossaries