Culinary Tour
Périgord is a land that is best visited by mouth! Embrace its way of life, enjoying a succession of gastronomic stops along the way, enhanced by the palette of colours of regional Bergerac wines. The people of Périgord have succeeded in handing down their traditions from generation to generation. Here quality and skill are esteemed qualities, and whatever Nature has given to Périgord, Périgord in turn unpretentiously offers to you: ceps and truffles, walnuts and chestnuts, foie gras and fattened ducks.
While literature has tended to present Périgord in terms of Rabelaisian excess - 7 meat dishes for just one course - such extravagance has really only existed during big festive occasions.
This is more a region of the poor than of the rich, but in truth there have never really been poor people in Périgord, for in this region the land is nourishing and generous. "You only have to plant a piece of wood and the next day you have a forest of brooms," says Bernard Giraudel of Le Vieux Logis. There's a reason that the first man (Homo sapiens sapiens) settled here!
When you talk about the cooking of the poor, you're also talking about a cuisine of "leftovers," in the best sense of the term. Here nothing is wasted, and what is left over is turned into stuffings: cabbage or potatoes stuffed with ground meat or foie gras, goose neck stuffed with fine sausage meat and foie gras, even truffles and cognac…
Though this may be called peasant cooking, there are certainly lots of city-dwellers who would willingly become peasants to enjoy the simple delights of an omelette with truffles or pan-seared foie gras served with hot toast and a glass of Monbazillac.
This is a land of great culinary know-how, but we could perhaps call it a place of great "know-ahead." Much of family life in Périgord revolves around the preparation of conserves and confits - traditions that are handed down as jealously-guarded family secrets. Thus it's always easy to lay the table to welcome home the prodigal son or a guest who just happens to be passing through.
This is the cooking of mothers and grandmothers. Time is not a great concern - here they like to simmer dishes for many hours. "This is the home of confit: a beautiful duck that is cooked in its fat for 24 hours in coarse salt before being cooked for two hours at a slow simmer. Reheated in a skillet, wonderfully crisp, it is a delight," says Roland Mazère of Le Centenaire. "My mother usually served it with a salad or sautéed potatoes. I should mention that we use a lot of potatoes here - with truffles, 'sarladaise' (garlic and parsley), bacon, or cooked in gratins. They are a basic and inexpensive product.
"Duck and goose are the queens of the region, wonderful birds fattened by being force-fed with the golden yellow corn of Périgord. Then there are all the other products from fattened ducks and geese: liver (of course!), wings and legs which make good confit, the fat which is used to pan-fry potatoes and which gives Perigordian dishes their distinctive flavour, and then continuing through duck breasts, rillettes and so on…
"When it comes time to slaughter a pig in Black Périgord, it's time to prepare hams and other cured pork products, as well as 'enchauds' - pork loin slowly cooked in fat and preserved in stoneware pots for the winter. You used to find them prepared on every farm and in every country house.
"Here even the egg takes on festive airs and is exalted by its association with the truffle: truffle omelettes, scrambled eggs with truffles.
"And for dessert, there is walnut cake, prune flognarde, products from here."
On the banks overlooking the Garonne it's not uncommon to encounter herds of goats. Since time immemorial their milk has been used by cheese-makers, the heirs to an ancient and traditional skill, to make a little round soft goat's milk cheese called Cabécou. You can find it in every bistro: plain, marinated, fried or melted over a simple potato or piece of meat. Try a fry up of bleaks, small local fish, with a glass of Pécharmant as you sit beside the tranquil Dronne river. Allow yourself to be seduced by this food-loving land where people have an innate kindness and know by heart the meaning of the word "hospitality."
..........
Photo above recipe: Foie gras by La Valette at Sarlat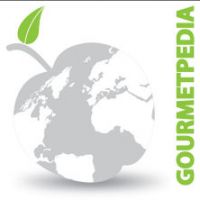 ©Copyright MSCOMM 1996 – 2022. Michèle Serre, Éditeur
Recipes

Products

Entertaining

Chefs

Hints & Tips

Glossaries