A culinary journey in Portugal
Portugal, daughter of the sea, sends out its caravels in search of spices and produce
Portugal enjoys a mild climate where grape vines and olive trees are bursting with vigor, producing the wine and oil that are the pride of every Portuguese meal. Coveted early on by the Romans, Portugal came under the control of the Moors in the 8th century, who turned it into a garden of Eden.
But it was in the 15th century, under the influence of Henry the Navigator, that the first caravels set sail for Madeira, the Azores and Brazil. In 1498 Vasco da Gama changed Portuguese cuisine forever when he discovered the spice route, reaching all the way to the Far East and dotted all along its length with ports of call filled with bewitching scents. The bundles of treasures transported in the ships' holds through epic adventures and at the cost of human lives had names like coriander, pepper, ginger, saffron and paprika. The Portuguese were the first to drop anchor in the Moluccas to obtain nutmeg, in Japan and Ethiopia for rice and tea, off the African coast for coffee and peanuts… not to mention the pineapple, peppers, tomatoes and potatoes that they had already brought back from the New World.
A Land of Stews and Sauces
Still relatively unknown outside the country, the cooking of Portugal bears little resemblance to that of its neighbor, Spain… except that both countries call rice "arroz."
Portuguese cuisine is abundant and rich, based on butter, lard or oil depending on the region. But there is one constant: everything – or almost everything – has a sauce! You'll enjoy "cozido," a national dish similar to the French pot-au-feu, and the tasty caldeirada made from the country's best fish.
And eggs!
Eggs are used everywhere. If you order a steak, it doesn't come with French fries, but with fried eggs on the side. Try Steak Faustino, served on a piece of toast and topped with a slice of ham and a half tomato filled with scrambled eggs.
In Lisbon, cod is served "à la Bras," named after a tavern owner from the Bairro Alto neighborhood who had the brilliant idea of combining flaked cod with fried potatoes and scrambled eggs.
In some poorer regions, the meal consists of a bowl of soup: water flavored with cilantro, garlic and olive oil, thickened with a piece of "broa," or cornbread, and topped with a poached egg to make a nourishing meal.
No surprise, then, that the ultimate dessert consists of eggs beaten with sugar. The windows of tearooms are filled with egg-based sweets such as eggs en timbale (ovos moles), in pudding (pudim de laranja), Tavira almond and egg cakes, etc.
A Coastal People
Fish has pride of place all along the coasts. It is often served with a drizzle of oil, pan-fried, "à la Bras," served as fritters or in stews (such as caldeirada) or in fish soup. On the Costa de Prata, as everywhere in this coastal country, time seems to have stopped. In the rough Atlantic waves, bulls, their hooves encrusted with sand, work alongside men to haul in the nets or big fishing boats. Long and slender, these craft are painted red and blue, designed for the open sea, with gracefully curved ends.
In Alveiro you'll see the locals in the marshes collecting salt which they place into shining cones, or setting out in rustically-decorated moliceiros to collect sea grasses that they'll use as fertilizer in their fields.
In Sesimbra, fishermen shuttle back and forth between boats and trucks, carrying baskets filled with fish on their heads to be shipped to nearby Lisbon.
In Lisbon, in front of tiled panels or low houses, women assertively call out their wares, their pink and silver stalls on a base of white and blue faience with some ochre notes to emphasize the scrolled motifs.
Though bacalhau, or cod, is the most famous dish and remains the national culinary touchstone, don't miss trying caldeirada, more fish stew than soup, cooked over a wood fire and served with tomatoes and chilies; or lamprey with red wine and olive oil.
In the fishermen's basket…
Sea eel (eiroz)
Spider crab from the Costa de Lisboa
Algarve king prawns
Smoked halibut from Caminha
Algarve rock lobster, cooked "à l'étouffé"
Cod: the Portuguese claim, with some justification, that they have 365 cod recipes, one for each day of the year
Mussels (mexilhoes)
Clams cooked in Algarve with bacon, chorizo and herbs
Swordfish (peixe espada) flat and silvery, from Setugal and Sesimbra
Rockfish
Red mullet (salmonete)
Sole (linguado)
Big sardines grilled over the coals – part of every popular feast
Algarve tuna, served in filets
Freshwater fish:
Shad (savel) from the Tage and Douro, fried or pickled Caminha-style
Lamprey with rice from Caminha and Monçao (lampreia)
Minho salmon (salmao)
Trout from Coura and the Serra d'Estrela (truta)
This is authentic regional cuisine, simple but delicious no matter what the region.
There is always soup on the menu and a piece of "broa," cornbread that is dunked in the soup or sauce. Go into some of the charming little restaurants where you'll see dried cod and hams hanging from the rafters.
Main courses are simple, meat- or fish-based depending on the region
North: cod, lamprey, tripe and cabbage soup (Caldo verde)
Central: eel, kid and roast young pig
South: clams with ham and herbs
In Alveiro, don't miss the famous fried eel or eel with saffron, as well as caldeirada.
In Coimbra, spit-roasted suckling pig
In Buçaco, roast young pig and chanfana, kid in a deliciously spicy stew flavored with mountain herbs
In Estremadura, sardine roe pâté
In Evora, porco alentejana or rice and clams
In Faro, dried figs and figs with almonds
Meats are imaginatively cooked. The good local wine is added to port sauce to accompany grilled or pan-fried steak (bife à portuguesa) as well as brochettes (espetadas), in which beef marinated in wine and garlic is cooked over green bay branches that flavor it as it cooks.
Rather than mutton (carneiro), you'll likely have kid, young goat (cabrito) or lamb (borrego) cooked as a spring stew (ensopado) or marinated with aromatics and cooked in the oven.
Pork and suckling pig are prepared in many ways and every cut is used. There are lots of pigs here, enthusiastic for acorns and the white truffles found in the cork-oak forest of Alentejo. Pork "a alentejana," pork with clams from Portugal's southern Alenteja region, is a classic of Portuguese cuisine, slowly simmered with a few sprigs of cilantro in a "cataplana," a hinged copper pot that opens up like an oyster.
The residents of Porto have a love for tripe that goes back to the 15th century. In that era soldiers were setting off on expeditions to Ceuta, Morocco and local residents gave them all their pork, keeping for themselves only the tripe which they became skilled at preparing. In fact, it became the city's specialty and the people of Porto became known as "tripeiros." Also in the north you'll find pork offal with rice (Caminha), raw ham and suckling pig (Melgaço), and everywhere the famous chorizo, a delicious sausage red with chili powder that is spicy without being overpowering.
You'll also find regional cheeses: usually sheep's milk cheese, the most famous of which is Queijo da serra, sheep's milk cheese made in Serra de Estrela, the highest point in Portugal. Locally you'll find creamy little cheeses from Azeitao, available primarily in spring, small white goat cheeses from Tomar, and Serpa from Alentejo, so mild and creamy when fresh that it can be eaten with a spoon with a glass of good Port. If you prefer a stronger cheese, Serpa develops character after a year or two of ripening. There's also Cabreiro, a powerful goat's cheese and Queijo da Ilha, a remarkable cheese from the Azores that is used grated, like Parmesan, and is sprinkled on countless dishes. Nothing else is necessary to end a meal Portuguese-style.
Land of the cabbage: the Portuguese garden
The choice of vegetables is relatively limited. When you travel through the countryside, fields of cabbages and corn alternate with vineyards and olive groves. But the Portuguese are associated above all with cabbage. Here cabbage is paired with pork and spicy sausage to make feijoada. In the markets, saleswomen dressed in black sell cabbages whole or finely chopped, the ribs removed, sold in bags to make the famous Caldo Verde, a traditional cabbage soup, emerald-colored like the Minho province where it originated.
Cooking in the Portuguese style also involves knowing how to add a handful of olives or capers to a dish. It also includes lemons, whose juice is used to enliven fish dishes. At the end of a meal, a housewife will pour boiling water over lemon zests to make a simple perfumed infusion that aids digestion after a rich dinner.
Lisbon – Cuisine with a distinctive accent
In most countries, eating in a national capital means encountering a cosmopolitan international cuisine unless you head into the remoter neighborhoods – but Lisbon has its own distinctive gastronomy, rooted in its history as a river city and revealed in its shrimp soup, clams "Bulhao Pato" (named for a 19th century poet and gastronome) and stuffed spider crabs. But the city's defining dish is its fish soup.
Also typical are fried octopus, shrimp-stuffed sole and "canoas," fish cooked and served in a terra cotta dish. The cod traditionally associated with Portuguese cooking is served as "meia-desfeita," a mixture of cod and chickpeas, or "à la Bras," named after a tavern owner from the Bairro Alto neighborhood who had the brilliant idea of combining flaked cod with fried potatoes and scrambled eggs.
When night falls, women haul their chairs down to the doorway for a chat, wiping their hands on their aprons after a hard day's work, while the men head for the cafés to play dominoes over cups of strong coffee, accompanied by a shot of aguardiente that has an instant warming effect, or maybe a Sagres, the national beer.
Algarve
Costa Verde
Costa de Lisboa
Costa de Prata
Montanhas
Planicies
Costa do Estoril
Madeira
Sintra
Queluz
First and foremost, there's Port, white or red, Tawny or Vintage
Vinho Verde – a young low-alcohol wine with a distinctive taste
Red wines from Dao, smooth and flavorful
Colares, renowned since the 13th century
Very flavorful table wines
Sagres, the national beer – unlike other beers, this one doesn't make you feel bloated
Aguardente, an eau-de-vie drunk straight from little glasses – I remember in Sao Miguel in the Azores, when I found this drink too "manly," they offered me a whole range of syrups to smooth it. Delicious!
Ginjinha, cherry liqueur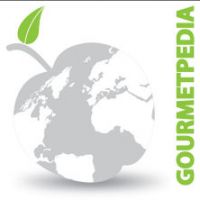 ©Copyright MSCOMM 1996 – 2023. Michèle Serre, Éditeur
Recipes

Products

Entertaining

Chefs

Hints & Tips

Glossaries