A culinary journey through Russia
In Petrov's garden
Beets - the basis for borsch, the national soup
Potatoes
Buckwheat blini, the daily bread
Blini are like small pancakes. Russians cook them in large cast iron pans engraved with circles that create the proper size. The blini pan is a work of art in itself, with its carved handle. The handle is sometimes covered in light wood, painted yellow and red. Blini, piled on a hot earthenware plate, are often served with smoked fish as an hors d'oeuvre. The combination of blini, caviar and sour cream which has travelled beyond Russia's borders dates back to the days of the czars. Caviar, fish roe collected by fishermen from sturgeon that were making their way up Russia's rivers, was introduced by the royal court to France and other parts of the world.
In Russia, there are no precise mealtimes. Russians sit down to eat when they are hungry. On the menu are always 3 soups, essential to respecting local tradition.

First courses
Blini, caviar and vodka
This is the combination that best represents the gastronomy of the time of the czars of Imperial Russia.
Ikra
caviar, black or red. Served with eggs, buttered bread or pancakes.
Gryby so smetanoi
mushrooms in sour cream, served hot or cold.
'Vinegrette'
salad of cabbage, potatoes, beets, carrots and onion in vinegar. Sometimes meat or fish are added.
Stolichniy salad
diced vegetables, beef, potatoes and eggs in sour cream and mayonnaise.
Zalivnoye, Studen
cold meat or fish in jelly..
Soups
Borshch
beet soup with vegetables and meat
Okroshka
cold soup of cucumbers, sour cream, potatoes, meat, eggs and kvas (a beer-like beverage).
Solianka
a thick meat- or fish-based soup, accompanied by salted cucumbers or other vegetables.
Ukha
fish soup with potatoes and onions
Shchi
cabbage or sauerkraut soup, accompanied by other vegetables
Main courses
Kotlety
usually balls of ground meat
Pelmeni
Siberian dumplings, filled with a mixture of pork, beef and lamb.
Golubtsy
cabbage leaves stuffed with a mixture of chopped pork, beef, lamb and vegetables.
Beef Stroganov
strips of beef in sauce
Zharkoye
meat or poultry braised with mushrooms, potatoes and vegetables
Tsyplyonok tabaka
grilled chicken
Osetrina s gribami: sturgeon with mushrooms
Desserts
Tvorog
sweetened white cheese served with sour cream or jam.
Blini
pancakes served with jam or another sweet topping
Pirog
a small or large cake. Pastries usually center around apples, fresh cheese, jam or chou pastry.
Pirozhnoe
pastries
Kisel
fruit jelly
Special occasions
Easter cake with white cheese and candied fruit - Paskha
This traditional dessert symbolizes Jesus' tomb, usually made in a pyramid shape. The tvorog, or fresh white cheese, must be of high quality, fresh, dry and smooth.
Koulitch - Easter cake
This cake symbolizes Jesus' sufferings on the cross.
Pivo - Russians drink a lot of beer. New breweries, opening throughout the country, offer flavor and quality adapted to western tastes. The best-known St. Petersburg brands are Nevskoye, Petergof and Baltika.
Vodka is distilled from wheat or rye. Its name comes from "voda" (water) and means roughly "little drop." Its flavor depends on what is added to it after distillation. The most common "plain" vodkas are Stolichnaya, slightly sweet, and Moskovskaya, to which is added a touch of baking soda. Zolotoe Koltso (golden ring), Partsovka (pepper voda), Starka (with apple and pear leaves), and Limonnaya (lemon) are the most aromatic. The local brand is Pyotr Veliky.
Kvas is made by fermenting rye bread in water; it is sold in the streets from big barrels marked "kvas." It's a lightly alcoholic drink whose flavor is reminiscent of ginger ale, and which is very refreshing in summer.
Hydromel: honey-based beverage, much enjoyed in winter.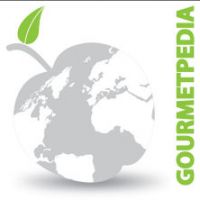 ©Copyright MSCOMM 1996 – 2022. Michèle Serre, Éditeur
Recipes

Products

Entertaining

Chefs

Hints & Tips

Glossaries