Le Manoir aux Quat' Saisons
To contact the establishment
Church Road
Great Milton,
Oxford OX44 7PD
Great Britain
Tel: (44) (01844) 278881
Fax: (44) (01844) 278847

Owner: Raymond Blanc
Director: Tom Lewis

Set amid lovely gardens in Oxfordshire, Raymond Blanc's Manoir provides an idyllic environment in which to savor his creations. Fine cuisine and beautiful surroundings come together…
"The good does not interest us. The sublime does." - Raymond Blanc
Born in Besançon, France in 1949, Raymond Blanc is acknowledged as one of the finest chefs in the world. His exquisite cooking has received tributes from every national and international guide to culinary excellence.
Raymond arrived in England in 1972 to work as a waiter at the Rose Revived Restaurant near Witney. When the chef became ill, he took over and two years later, the restaurant gained entry into the Michelin Guide.
At the age of 28, Raymond Blanc opened his first restaurant which, after just one year, was named Egon Ronay Restaurant of the Year. A host of other accolades including Michelin Stars and Pestle & Mortar awards followed.
It was in 1984, however, that he fulfilled a personal vision, creating an hotel and restaurant in harmony when he opened Le Manoir aux Quat' Saisons in Great Milton, Oxford. Since that time, he has continued to be one of the shining stars in the British culinary firmament. Le Manoir is the only country house hotel in the UK to achieve and sustain two Michelin Stars and the Relais and Chateaux Purple Shield.
In 1991, RB established L' Ecole de Cuisine at Le Manoir, welcoming both enthusiastic amateurs and the professional cook to the kitchen. And of the hundred or so Michelin stars that Britain can boast, 22 of them come from the Manoir.
His cuisine - "A twist of imaginative genius"
His cuisine has been described as intelligent, daring, imaginative and adventurous. He explains "To me, cooking is a pure expression of art: it involves all the senses of a craftsman taking the elements of earth, sea and fire and transforming them into a palette of flavours and textures. It is momentary and short lived, but the memories are everlasting."
His garden
Raymond Blanc is passionate about his garden. The quality of the food stems from the freshness and purity of its ingredients, the range of varieties and the times at which products are picked. "Garden" doesn't really begin to describe this two-acre expanse that includes 90 types of vegetables and over 70 varieties of herbs used in the Manoir's kitchen. It should be noted that Raymond Blanc has been a champion of the organic movement for the last 20 years and believes "flavor alone would be a reason to buy organic food, quite apart from its freedom from additives."
Commenting on each variety would require an entire book. For the moment, we'll limit ourselves to discussing two vegetables that at first glance seem unremarkable, but to a chef are an invitation to a whole range of possibilities. There are hundreds of varieties of potatoes in the world. Raymond Blanc favors mainly the salad type: the early Maincrops, 'Belle de Fontenay', 'Ratte', 'Red Duke of York' and 'Charlotte', and the delicious but unpredictable late, 'Pink Fir Apple'. Sweeping 15m lines, the new 'BF15' produces a superb, large crop of oval new potatoes with very yellow flesh and a sticking-to-the-knife waxiness that oozes out of the flesh as you cut it on your plate.
"I'm not generally a fan of turnips", he said, "but I've been converted by the one and only variety grown at Le Manoir, the long-rooted, pure-white 'Demi-long de Croissy'. Best harvested when tiny, it has a mild flavour, nutty without a hint of bitterness, and is delicious sliced into salads and eaten raw, or poached in butter, with a touch of sugar, salt and pepper, and white wine vinegar".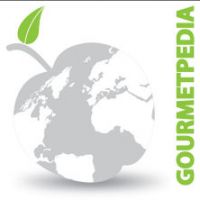 ©Copyright MSCOMM 1996 – 2022. Michèle Serre, Éditeur
Recipes

Products

Entertaining

Chefs

Hints & Tips

Glossaries