To contact the establishment
Avda. de España, 30-Bloque,
4.Cáceres
Spain
Tel: (+34) 927 24 29 28
Fax: 34 92 72 21 111
atrio@relaischateaux.com

Owner: José Antonio Polo Criado & Toño Pérez
Director: José Antonio Polo Criado


To find out more about the establishment,
and special offers

Click here
A 'Relais Gourmand' restaurant in the city
In western Estremadura, the old city of Cáceres, surrounded by ramparts of Arab origin, boasts more than ten towers. Its cobblestone streets are lined with fortified medieval houses and Renaissance palaces. In the 12th century Almohade district with its numerous period palaces, Toño Pérez welcomes his guests to an interior of rare elegance enhanced with a wonderful collection of objets d'art: a cozy setting to savor truly delicious cuisine. The best regional products reveal their full flavors in dishes like "roast kid with thyme and potatoes al tenedor" that make the mouth water.
Toño Perez and José Polo, friends since childhood, used to work together in the same pastry workshop. In this sweet atmosphere they conceived their ideal restaurant, the reflection of a unique culinary sensibility. Twenty years after its inauguration in Caceres, Atrio has become the gastronomic pride of Estremadura. In his kitchens, Toño displays all his self-taught skill in creations that reveal his passion for quality ingredients and that are rooted in local cuisine. This chef's prestigious reputation is undoubtedly due to the three pillars of his cooking: passion, perfectionism and attention to the international dimension. Illustrated with some of his own drawings, Atrio's long wine list, designed by José Polo, reflects his love for painting. This amateur artist offers more than 2500 recommendations. It's a oenological poem that's a pleasure to consult.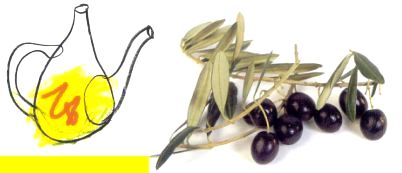 Toño Perez shares his passion for olive oil from Estremadura
The main thing is to successfully bring out the flavors of a dish, rather than mask them. We ask ourselves what oil goes best with each ingredient, and what the role of the oil is in the dish. Toño Perez has worked a great deal with the sweet "banana and walnut" notes of Manzanilla Cacereña oil, obtained exclusively from the olive variety of that name. "This extra-virgin olive oil, manufactured by traditional methods in the province where I live, is one of five classic mono-varietals that are protected by a Designation of Origin. Very stable and golden yellow in color, it is magnificent with quickly-seared foie gras, served with a soy, hazelnut, truffle oil and balsamic vinegar sauce.
"This olive oil from Estremadura, raw and cooked, is green and as fruity as a fruit juice. I use it in all kinds of dishes. But there are certain requirements when using an oil with such a strong character. Used on its own, it is wonderful for preparing escabeches and confits that require a very long, slow cooking.
"On the other hand, it requires a little 'adjustment' when used in desserts. You simply have to heat the oil gently with some lemon or orange zest or a vanilla bean to get rid of the bitterness. That's how I use this oil to fry pestinos and coquillos, which are local pastries. The vanilla-scented oil is incomparable poured over Torta del Casar cheese.
"Are you familiar with this cheese, made close to where I live? The town of Casar de Cáceres gave its name to one of Spain's best sheep's milk cheeses which, once ripened, has the distinctive feature of usually being formed into a kind of flat cake (torta) with a liquid interior and a hard rind that allows the cheese to flow out when cracked. The sheep's milk from which it is made is curdled with thistle flower, and it is then left to age for 60 days. The thin rind splits under the pressure of the proteolysed, spreadable, creamy, almost liquid paste. Its color is yellowish, and its flavor - mildly salty and acidic - and aroma are unique. All of this makes it a truly extraordinary cheese. It weighs between 500 and 1100 grams. It is traditionally eaten as an appetizer or served at the end of a meal. Personally, I serve it as a dessert, spread over dried fruits, topped with Torta ice cream and surrounded by a ribbon of homemade quince paste… all drizzled with vanilla-scented olive oil, of course!"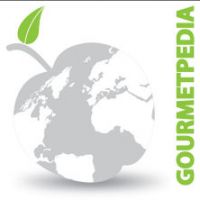 ©Copyright MSCOMM 1996 – 2022. Michèle Serre, Éditeur
Recipes

Products

Entertaining

Chefs

Hints & Tips

Glossaries