Domaine des Hauts de Loire
To contact the establishment
Route de Herbault
41150 Onzain
Val-de-Loire
France
Tel: (33) 02 54 20 72 57
Fax: (33) 02 54 20 77 32

Owner: Famille Bonnigal
Director: Pierre-Alain Bonnigal

"I would describe my style of cooking, says Rémy Giraud, as classical-modern. It is based on a very classical foundation which I learned at hotel school and then in various small restaurants in my native Vendée region. To that I add the influence of region, or terroir, which is essential in a country as gastronomically diversified as France. And finally there is my own personal technique which has been strengthened and honed over the years.
People tell me they like my sweet-savoury combinations, and in fact I'm surprised at how often I pair seasonal fruits with fish or meats. I do admit, however, that I don't like jam in dishes, so my own combinations are carefully balanced to avoid that effect. Of course the menu evolves according to seasonal products.
A few fall temptations…
Scallop Viennoise with Pears and Creamy Coconut Rice
I bread the scallops in a mixture of almond powder and bread crumbs and sauté them in clarified butter. I arrange them on top of pears that have been cooked à l'étouffée (in a covered pan) and then diced. Into a small cylinder of crispy pastry I place some rice which has been cooked in milk flavoured with coconut. The sauce is a concentrated jus made from the scallop trimmings.
Rabbit Filet with Duck Foie Gras, Fondue of Red Chard and Wasabi Cream
The saddle of rabbit is stuffed with foie gras and then roasted gently. In a large sauté pan I wilt young shoots of red chard. I prepare a turnip purée and I make a wasabi sauce from a light rabbit jus made from the bones, to which I add whipped cream seasoned with wasabi powder (the equivalent of our horseradish in France.) I place the chard fondue on the plate and three medallions of rabbit on top. Then I add a dollop of turnip purée and put a ribbon of wasabi sauce all around. I garnish it with some chive tips.
Pumpkin Ice Cream with Rich Orange Blini
I cook some pumpkin in milk lightly flavoured with vanilla, and once it is cooked, I blend the mixture into a purée. I add it to an emulsion of egg yolks and sugar, return it to low heat and cook it like a crème anglaise. Then the mixture is turned into an ice cream maker. I prepare a blini batter, sweetened and enriched with eggs. I cook the blini - about the size of a 2 Euro coin (3 cm or so) - in olive oil in a skillet, allowing three per person. From a large European pumpkin I cut some very thin crescent-shaped slices. I blanch them in a light syrup and then dry them. I have some orange segments and candied orange zest ready. I place a scoop of the ice cream on a spéculos, (a kind of Belgian spice cookie) and arrange 3 warm blini topped with an orange segment and some zest around it. I stick a slice of the dried pumpkin, coated with brown butter to make it translucent, into the ice cream and finish with a little pumpkin sauce (orange juice, vanilla and pumpkin purée) and some caramelized squash seeds.
I almost forgot the game on our menu: partridge salad with argan oil and cinnamon-scented celery remoulade, paupiettes of rabbit à la royale, parsnip gratin with toasted hazelnuts, noisettes of venison with juniper. Red cabbage confit with chestnuts…
As for mushrooms, I'm working with ceps at the moment, but the season seems uncertain, so the dishes are in danger of disappearing as quickly as the mushrooms in the forest!
Here you have a little picture of my seasonal cuisine at the Domaine des Hauts de Loire, a fall invitation to come and discover my Valley.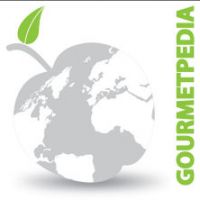 ©Copyright MSCOMM 1996 – 2022. Michèle Serre, Éditeur
Recipes

Products

Entertaining

Chefs

Hints & Tips

Glossaries