To contact the establishment
900 Meadowood Lane
St. Helena - California 94574
United States
Tel: + 1 707 963 3646
Fax: + 1 707 963 3532

Owner: H. William Harlan and Stan Kroenke
Director: Alain Negueloua

In the heart of Napa Valley, one of the most prestigious wine-producing areas in the United States, Meadowood invites you to embark on a unique tasting journey in the company of the estate's very own wine educator, a master sommelier who loves to share his passion. With his guidance, guests may enhance their knowledge and enjoyment of wine while relaxing on the estate or through private tours and tastings at legendary wineries. For dining, The Restaurant at Meadowood is one of the best in the region under the direction of starred Chef Christopher Kostow. In the cosy lodges, guest rooms or suites with decks and views of the fairways or the forested hillsides – everything comes together to ensure sweet dreams.
Christopher Kostow
Christopher Kostow, a philosophy graduate, preferred the option of giving free rein to his passion for fine food to a brilliant university career. Since 2008, he has established, in the heart of the Napa Valley, the Californian Mecca for the art de vivre, a style that is "elegant, dynamic and pure". His creative cuisine is based on locally-sourced ingredients: olives and garden-fresh tomatoes, honey from the property, wine from the next-door vineyard… While he favours avant-garde cooking techniques and believes that "you must constantly keep moving forward", he is careful to point out: "My aim is to be evocative, not provocative… It is not our intention to shock!" At the restaurant at Meadowood, simplicity is the result of extensive savoir-faire: take, for example, this amuse-bouche which doesn"t look much and which conceals, under a topping of foam and caviar, six different layers of potato!
How does Kostow conceive his nuanced dishes? "Some start with flavor memories I want to evoke in the guests," Kostow says. "I think there's a degree of shared food memory. That's when you really speak to your guests—but it's not about being derivative or making something taste like something else. This is a starting point."
One dish began with the idea of roasted chicken, "the interplay of meat and skin, how that tastes and feels in your mouth," Kostow explains. That flavor memory is reborn (with considerable culinary alchemy) as crispy poussin, turnips, tofu and white soy—a breast roulade accompanied by a perfect mosaic of leg meat and braised greens—not exactly what Grandma used to make.
"As dishes evolve, we develop certain techniques to achieve the desired results," he adds. "I think that's the mark of a good restaurant. You're leading and developing the techniques that other people eventually use."
In addition to his passion for technique, Kostow is focused on ingredients. One luxury Meadowood affords him is having a garden, as well as greenhouses and chickens. "I sit down every season with our gardener, Gretchen Kimball, and we discuss what we're going to plant and how much we need. That way," he says, "I can look forward to my menus for the season."
When Kostow describes the blue barrow borage, finishing herbs, arugula and strawberries he'll soon be weaving into dishes, he
leans forward with excitement, then adds, "In the spring, we do an additional tasting menu of just vegetables, based on produce from
the garden," clearly relishing the possibilities. "We'll do a shelling bean course, an artichoke course, turnips baked in the dirt from
the garden…"
That ability to eagerly seek out the next challenge keeps him on top of his game, the young chef says. "We're very, very forward-thinking. We're constantly evolving. There's elegance at Meadowood, but there's also a dynamism that comes from youth. And that's why we're successful within the context of Meadowood. It just works."
Christopher Kostow Recipe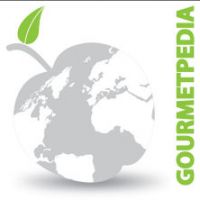 ©Copyright MSCOMM 1996 – 2022. Michèle Serre, Éditeur
Recipes

Products

Entertaining

Chefs

Hints & Tips

Glossaries