To contact the establishment
Piazza Martiri, 29
I-42046 Reggiolo (Emilia-Romagna)
Italy
Tel: + 39 0522 97 35 20
Fax: + 39 0522 21 30 19
rigoletto@relaischateaux.com

Owner: Giovanni D'Amato et Fulvia Salvarani


To find out more about the establishment,
and special offers

Click hereReserve your table
The culinary vocation in my family has a long history: in fact it dates back a century to the time when my great-grandparents, Giovanni and Domenica, operated the Dalla Meghina tavern in Aulla, Tuscany, where they prepared exclusively traditional dishes. It was there that our story began. When my turn came, I worked both in Italy and abroad to gain experience, receiving a solid gastronomic education before my wife and I decided to launch a new venture by opening Il Rigoletto restaurant in Aulla. That was in 1986.
Though we were both very young, our enthusiasm and drive to achieve our dreams more than made up for any lack of experience. In 1998 we moved to Reggiolo, to a 18th-century villa that perfectly reflects our conception of what Il Rigoletto should be.
1962 – Birth of Chef Giovanni D'Amato
1976 - Begins his training at Hotel and Catering School
1977 - Starts his professional career in restaurants in Italy and England
1986 - Marries Fulvia
1987 - Opening of Il Rigoletto Restaurant in Aulla Massa Carrara
1988 – Birth of son Federico – Who knows whether he will follow in his father's footsteps?
1998 – Opening of Il Rigoletto Restaurant in Reggiolo (Reggio Emilia)
2002 - 1st Michelin star
2005 - 2nd Michelin star
2007 – Relais Gourmand designation
Giovanni D'Amato and his cuisine
Gianni and Fulvia D'Amato's restaurant is located in what was once a private XVIIIth century town house. This elegant setting is imbued with the quiet, sophisticated atmosphere of bygone days. Gianni's cuisine is an open invitation to discover traditional cooking featuring the very best of regional produce as well as creative, balanced dishes that intensify flavours and aromas.
My cuisine is based on good basic elements, meaning fresh raw materials that I personally search out and select, with particular attention to regional products in season. Every single ingredient has its own history, so I limit myself when experimenting with new dishes and combinations that, at first sight, may seem unthinkable. In fact, I am convinced that each dish must have its own character and should be a reflection of my values, infinite devotion and passion for cuisine. Although 20 years have passed, I look to the future with the same desire to continually grow and improve.
Allow me to introduce you to some specialties of our area that I enjoy working with in ways that extend beyond their traditional uses. Our region, which can be defined as the lower part of Reggio Emilia, not far from the banks of the Po river, presents some rich territorial gastronomic products. They are the perfect starting point for all my whims.
Pumpkin, whose delicious flesh I use to fill ravioli
In Emilia, the curing of pork is an age-old artisanal craft. I use dried cured pork - boiled salami, salalmi, mortadella, ciccioli, prosciutto, culatello (a filet of rump aged in the foggy lowlands along the Po), cotechino – in my cooking. Boiled salami pairs very well with pumpkin, potato cream and fried celeriac.
Parmigiano Reggiano (Parmesan cheese) can be sprinkled on crème brûlée, served with a splash of balsamic vinegar and strawberry jelly
Traditional Balsamic Vinegar from Reggio Emilia – I love using this vinegar to enhance tortellini, veal tongue and tuna, country apple sauce, fois gras torchon and much more… it's a treasure for the cook.
Lambrusco wine - In Emilia, where most wines are sparkling, the perfect foil for luxury fare is a vivacious red Lambrusco. It's wonderful in a sauce for pork cheeks.
Truffles from the Po river - I pair truffles with baby squid stuffed with Borretane onions, black potato cream of cuttlefish, poached egg…
Ciriolo salad, exclusively from a small local village
extra-virgin olive oil from across Italy
fish and seafood from the Adriatic, the Tyrrhenian and Ionian Seas
the wonderful beef from Piedmont
I also like using…
An overview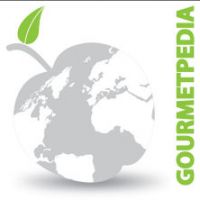 ©Copyright MSCOMM 1996 – 2023. Michèle Serre, Éditeur
Recipes

Products

Entertaining

Chefs

Hints & Tips

Glossaries