Restaurant Le Grand Véfour
About the Chef

More Info

To contact the establishment
17, rue de Beaujolais
75001 Paris
Paris
France
Tel: (33) 01 42 96 56 27
Fax: (33) 01 42 86 80 71
vefour@relaischateaux.com

Owner: S.H. Concorde
Director: Guy Martin


To find out more about the establishment,
and special offers

Click here
Guy Martin is something like quicksilver - it's hard to pin him down between an interview and his kitchen: he's always on the go, his head bubbling with projects and ideas. He exhibits a constant curiosity and has something of a child's capacity for wonder about him… though perhaps not that of a good little boy!
For the conscientious chef who had overseen the kitchens of the Château de Coudrai for three years and the Château de Divonne for eight, taking over Le Grand Véfour on November 1, 1991 was a new challenge: this jewel of art and beauty over which the shadow of the venerable Raymond Oliver still hung, hallowed by the extraordinary succession of famous people who have filled its red velvet banquettes.
But who is he? He is an autodidact. There were no obvious predisposing factors, no family background to signal that he would become one of France's greatest chefs. His was not a predetermined vocation. "I discovered cooking around the age of 17 or 18," he explains, "a little late compared to some of my peers, but afterwards everything took off. I'm a boy from the mountains, a lover of extreme sports, and that brought a rigour to my work and a certain way of looking at products: you're nothing in comparison to the mountain, you can only do the right thing, otherwise you're risking your life and so you learn not to cheat, to be honest and to give the best of yourself at all times.
"I'm from the Savoy. There are a few Savoyard notes in my menu, such as fish from the Bourget and Léman lakes, and then there are the cheeses: Beaufort, Reblochon, Corne d'Abondance…. But these are more than just products; they represent a whole way of life. Savoy was the last country to join France. Before 1860, we weren't French, but Savoyard, free and independent, with our own cuisine, rich in spices. The cuisine of the court of Savoy was very advanced for its time, evidenced by its 'biscuit de Savoie' and certain recipes that use saffron threads, lemon peel or grains of paradise, which are easy to find in my country. These spices show up in my cooking.
"It's painting that helps me most in my daily work, that helps me most when I cook! It's my strength, my inspiration." His face lights up, his eyes close and with great sensitivity he explains, "It's colour and shape…. I make sketches on bits of paper, the recipe exists in my head, I draw it, and it's finished. The recipe is done. I almost know the final result, the flavours and the textures. Painting is my work tool.
"For me there are no taboos. In cooking, there are things that are good and things that are not good. Cooking knows no borders, and I feel at home everywhere - there are so many influences: gardens of France, gardens of Europe, spices from the Orient that punctuate the pleasure of everyday cooking. You have to know how to make recipes travel: why not add a little Maghreb lemon to the blanquette?
"In a violent world where everything moves fast, cooking is a real way of communicating and holding out a hand."
The holder of three Michelin stars since 2000, Guy Martin was also awarded the Legion of Honor in March 2003. Hervé Gaymard, the French minister of agriculture, hailed Guy Martin's cooking which he said brings together "regional and international flavours," noting that it is "touched by classicism while mindful of modernity." It's on that note that we'll move to our table.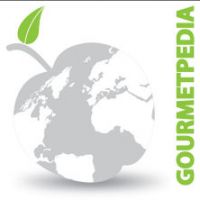 ©Copyright MSCOMM 1996 – 2022. Michèle Serre, Éditeur
Recipes

Products

Entertaining

Chefs

Hints & Tips

Glossaries