All About Chocolate > Cocoa in Belgium
One of Belgium's gourmet delights is a "ballotin" containing filled chocolates
The first master chocolatiers
Neuhaus founded in 1857
Côte d'Or founded in 1870
Jacques founded in 1893
Callebaut founded in 1911
Godiva founded in 1920
Léonidas founded in 1931
For generations, Belgium has had a tradition of perfectionism, from its Rubens paintings and gothic architecture to products made of intricate lace, glittering crystal and its fabulous cuisine. This is also the country that legislated chocolate's cocoa content, in order to ensure its quality. On average, every Belgian consumes 7.1 kg of chocolate per year.
Neuhaus, the master of the "praline" and "ballotin"
A new current that blew in from Switzerland had an important impact on Belgian chocolate making. Jean Neuhaus had opened a pharmacy in the Galerie de la Reine in Brussels where he was selling marshmallows, licorice and pieces of chocolate. Passionate about working with chocolate and seeing his popularity increasing, Neuhaus founded the "Confiserie et Chocolaterie Neuhaus-Perrin" with his son Frédéric in 1895. In 1912, after his father's death, Frédéric invented little individual filled chocolates which he named "pralines." After the First World War, his wife Louise Agostini, tired of seeing the chocolates piling up due to the recession which had made "pralines" luxury items for a small elite, decided to promote them by inventing an original box to package them in, which she called a "ballotin." It was thanks to the Neuhaus family that the practice of giving chocolates as gifts became popularized, as well as certain presentations such as chocolate shells that each person could fill as they liked.
And at the beginning, it was Neuhaus who founded the little candy shop that become the future Côte d'Or chocolate company. In 1883, two chocolatiers, Michiels and Bieswal, decided to buy it back, and immediately registered the Côte d'Or trademark. In 1906, the elephant logo made its appearance. Legend holds that the name of the company and the elephant symbol came from a stamp from Ghana that read "Gold Coast" (Côte d'Or in French.) The company itself was called Alimenta - it was not until 1964 that it finally adopted the name Côte d'Or.
Then there is Antoine Jacques
Though less well-known internationally, chocolate-lovers are indebted to him for creating the famous chocolate sticks (patented February 6, 1936) whose shape makes them perfect for use in chocolate filled pastries, or "chocolatines" as they are known in Belgium. Founded in 1896, his chocolate company also made candy and gingerbread in Verviers.
Every chocolate maker has found its own niche, and thus it was that Callebaut, after the Second World War, began specializing in "couverture," high-quality chocolate for pastry making.
Godiva
Godiva's history began in 1920 in Brussels, Belgium when master chocolatier Joseph Draps founded a chocolate company that was named in honor of the legend of Lady Godiva. Later, Joseph opened the doors to his shop on a cobblestone street on Grande Place. He named his family's chocolate company "Godiva." Draps perfected a unique formula of rich chocolate with unparalleled smoothness. With a remarkable eye for detail, he set forth the standard for Godiva's innovative selection of elegant, European shell-molded designs.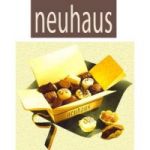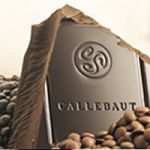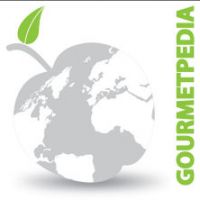 ©Copyright MSCOMM 1996 – 2023. Michèle Serre, Éditeur
Recipes

Products

Entertaining

Chefs

Hints & Tips

Glossaries