All About Chocolate > Cocoa in France
One of France's gourmet delights are chocolate-filled pastries - pains au chocolat or chocolatines.
The first great chocolatiers
Cocoa Barry 1842
Menier, who became famous with his advertising poster of the curly-haired little girl in 1892
Poulain
Chocolate officially crossed the Pyrenees when Anne of Austria, daughter of Philip II of Spain, brought some along in her wedding basket. She also brought her molina, a servant with expertise in operating the mill that foamed the chocolate. Her husband Louis XIII was won over and presented chocolate treats to his most devoted courtesans.
Richelieu drank chocolate to treat his spleen; women drank it to regain their strength when days at court proved long and exhausting; everything became an excuse to sip a cup of hot chocolate.
The young Louis XIV, who had the soul of a cook and enjoyed concocting little dishes in his apartments, was not overly fond of chocolate, declaring that "this food fools hunger but does not fill the stomach." And yet, in 1659 he granted a certain David Chaillou letters patent and royal privilege to make and sell for 29 years "a certain composition called chocolate… whether as liqueur or pastilles or in boxes, or in such other manner as may please him" throughout the kingdom, giving rise to the opening of the first chocolaterie in Paris's Les Halles district.
The saga of chocolate continued with Maria Theresa of Spain, who married Louis XIV in great pomp. Records from the era tell us that the poor little Infanta, alone and little loved, found that a cup of spiced chocolate, flavoured with cinnamon, filled her with great longing for her homeland.
In 1705, the position of chocolatier to the Queen was established at the royal court.
Beginning in 1761, Bayonne had its own corporation of chocolate makers. Introduced by the Jewish community that had been chased out of Spain during the Inquisition, the chocolate trade quickly became one of the city's real specialties. Artisanal production was developed using cocoa beans imported directly from America. This Bayonne chocolate, flavoured with cinnamon and for a long time consumed in liquid form, still has expert producers today, not just in Bayonne, but also in St. Jean de Luz, Anglet, and Biarritz.
To these first Jews who took refuge in southwestern France, we also owe the first chocolate candies. In the southwest, cocoa was used as a beverage or in cooking, including being part of a recipe for rabbit with chocolate (which has nothing to do with bunnies made FROM chocolate!) The Spanish-Jewish immigrants knew how to work with sugar and had expertise in candy-making. Since they were important businessmen, they obtained permission to sell chocolate during Lent - since Lent was very strict and the masses very long - explaining to the Catholic authorities that chocolate was a vegetable product that did not contravene Lenten restrictions. Thus, chocolate candies began to be passed around in church during the services. As a child, in my own region, on leaving Easter mass people would buy in the church little Easter eggs enclosed in dark chocolate for their children: chocolate in chocolate. Thus a new holiday treat was born.
Charles Barry opened his first chocolate shop in 1842, which eventually led to the transformation in 1920 when he moved to Muelan.
In the morning, on the corner of the stove, grandmother would thicken chocolate in hot milk, which she would then ladle into big faience bowls. In Brittany, cream-coloured blue-edged bowls would be labelled with the name of each child… and sometimes each grown-up as well.
Once school was back in, for our 4 o'clock snack we'd be given a slice of bread and a piece of chocolate, and we would carefully nibble all around the elephant that was stamped on it.
Even today, breakfast includes croissants or chocolate pastries that are dipped into a good bowl of coffee - or hot chocolate.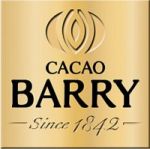 1842
Starting in business with tea and coffee, Charles Barry, a true innovator with a passion for chocolate, travelled to Africa to seek out a selection of cocoa beans that would enable him to create his very first connoisseur's chocolate.
1952
Cacao Barry is active from bean to gourmet chocolate.
1963
Creation of the Baking Sticks and simultaneously the so famous "pains au chocolat!"
1994
Creation of the Pure Origine of Cacao Barry.
1996
Joint Venture with Callebaut to give birth to Barry Callebaut.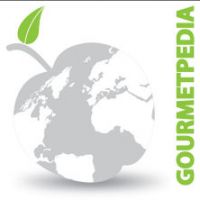 ©Copyright MSCOMM 1996 – 2022. Michèle Serre, Éditeur
Recipes

Products

Entertaining

Chefs

Hints & Tips

Glossaries