From the market to your plate
All about Parma ham > From the market to your plate
With its full-bodied flavour and silky texture, Parma Ham is a world-class specialty food. Favoured by discriminating chefs, this ham from the heartland of Italy enhances appetizers, pasta dishes, salads, sandwiches and entrées.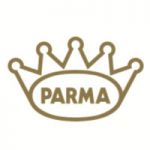 When buying at the deli counter look out for Parma's distinctive 'chicken leg' shape. Authentic Parma Hams will bear the indelible stamp of the Ducal Crown - a five pointed coronet logo with PARMA in the centre which is branded onto several parts of the ham's skin.
Convenient pre-sliced packets are easily available at major retailers, make sure that the pack bears the gold on black Ducal Crown logo for your guarantee of Parma quality.
The colour of Parma Ham ranges from pale top deep rose. The fat surrounding the slices or running through them should be white or rosy in colour-not yellow. The flavour is sweet-salty, rich and fragrant and deepens with aging.

Parma Ham should be stored well wrapped, in the fridge.
Never freeze Parma Ham. The texture may be damaged and the flavour diminished.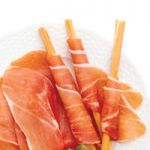 Parma Ham should always be sliced correctly at the moment that it is required, never in advance.
It is very important that it should be sliced into paper-thin, translucent slices; only in this way can the sweetness and the unique taste of the ham be brought out at its best. Thicker slices are recommended when a recipe calls for diced Parma Ham.
Also it is recommended that at least half the fat is left on because it helps give the ham its balance of flavour and texture.
It should be served at room temperature.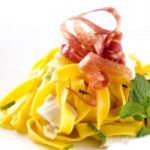 With its full-bodied flavour and silky texture, Parma ham needs nothing... maybe just bread and butter or some grissini to roll on.
For a classic antipasto, arrange three to four slices of Parma Ham on a plate, accompanied simply by Italian cheeses and bread.
Drape Parma Ham slices around fresh figs or melon slices. Or try other fruits with complementary flavors, such as ripe pears, papaya, pineapple and kiwis. To create an elegant salad, top mixed greens with slivers of Parma Ham and curls of Parmigiano-Reggiano.
Make an Italian-style panino by layering slices of Parma Ham on a crusty roll with fresh or smoked mozzarella, tomato slices and a sprinkling of olive oil. Wrap Parma Ham slices around bread sticks, lightly cooked asparagus spears or grilled shrimp. Dice or chop thick-sliced of Parma Ham to flavour pastas, rice or risotto, or vegetables such as asparagus or peas.
Sauté finely diced Parma Ham with onions, carrots, celery and herbs to make a soffritto, or flavor base, for sauces and many other dishes. Parma Ham also makes a wonderful cooking ingredient so don't be afraid to experiment. It adds personality to pasta and imparts a delicious flavour when wrapped around fish or chicken and cooked in the oven. It is excellent enjoyed with white wines!
White dry wines - flat or sparkling
Mineral waters, flat or sparkling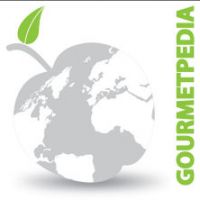 ©Copyright MSCOMM 1996 – 2023. Michèle Serre, Éditeur
Recipes

Products

Entertaining

Chefs

Hints & Tips

Glossaries