6 wines to pair with a barbecue party
It's the height of outdoor grilling season! Time to enjoy kebabs, steaks or seafood on the patio with friends - or maybe a casual array of tapas-style hors d'oeuvre.
We're suggesting six wines to pair with your summer plates, chosen to delight without breaking the bank.
Sauvignon blanc Jackson Triggs / Ontario-Canada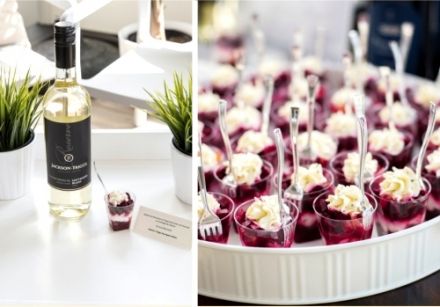 This Sauvignon Blanc offers a number of contrasts with its vivacious character, its hint of mildness and its aromatic profile, where grapefruit, rhubarb and fine herbal notes prevail.
> Leslie suggestion : Beet & Citrus salad with goat cheese mousse. This pairing will enhance the beet/citrus/goat cheese synergy. Pairing Sauvignon Blanc with goat cheese is a classic choice, and the addition of citrus in this instance will add a little more pop to the slightly acidic taste of the cheese.
> BBQ: Shrimps & Citrus brochettes, chive sauce
Pinot noir Kim Crawford / New Zealand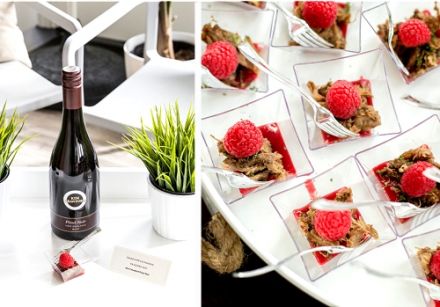 This Pinot Noir's supple tannins, deliciously fresh and fruity notes of cherry and touch of smokiness are perfectly in tune with poultry dishes.
> Leslie's suggestion: Duck confit with raspberries. Although cherries traditionally accompany duck dishes, all red berries are equally appropriate. In this case we have chosen raspberries, which are just as luscious with breast of duck as with duck confit.
> Tuna tataki rolled in roasted sesame
> BBQ: Peach and pork brochettes, Grilled chicken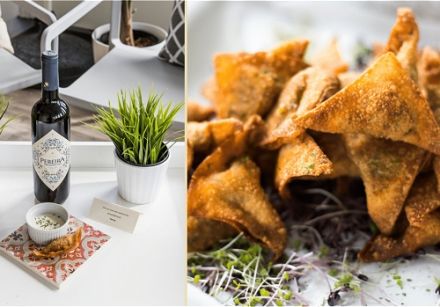 This medium-bodied dry red is rather rustic and honest, two qualities that are perfectly matched with hearty dish. Its fruity blended tannins have a good deal of depth.
> Leslie suggestion: Chili con carne with fried wontons. This unpretentious wine is the perfect choice to add a little bite to this deliciously comforting chili
> BBQ: Pair the Pereira with traditional Portuguese dishes such as roasted chicken, spicy sausages or assortment of grilled meats portuguese style
> BBQ: Beef tenderloin and chorizo brochettes with plum and coriander
> BBQ or skillet : Beef burger with blue cheese
Seaside Syrah / California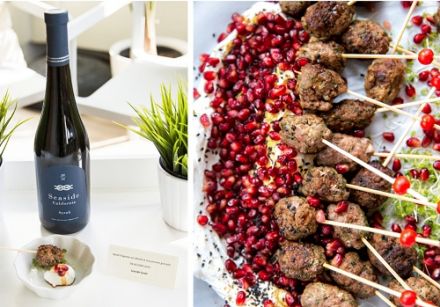 Smooth, simple and fresh with a touch of spice, the Seaside Syrah brings out the Middle Eastern flair.
> Leslie suggestion: Labneh and pomegranate sauteed lamb. A steak would have been the obvious pairing, but given the potency of the wine, lamp is an even better choice. The added flavour of pomegranate enhances the fruitiness of this California Syrah.
Modus Ruffino / Tuscany, Italy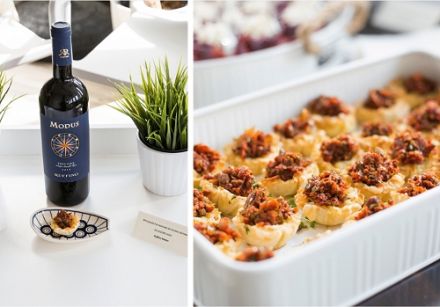 Leslie's suggestion: Mini gouda with sundried tapenade. This full-bodied wine, with its deep red hue, will find its match with the tapenade, not to mention the tomatoes who are big fans of Sangiovese.
> Other pairings worth trying: classic Italian dishes such as osso bucco or spaghetti pomodoro
> Vegetarian dishes with tomatoes including grilled pepper and zucchini skewers, or why not, a beautiful vegetarian lasagna
> On the barbecue: Florentine steak, grilled zucchini and sweet peppers, Beef mushroom kefta...
Robert Mondavi Private selection Cabernet sauvignon Bourbon Barrels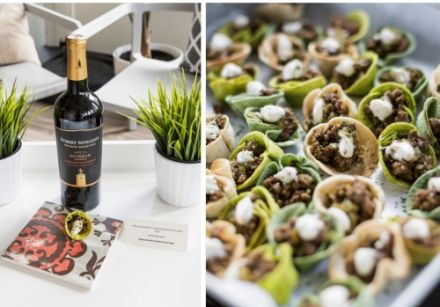 For a wine to hold its own with this type of rustic dish, it must be fruity, full-bodied, with great vinosity.
> Leslie's suggestion: Mini beef tacos with bourbon cream and green salsa. The bourbon in this recipe is meant to match the hint of bourbon in this Cabernet Sauvignon, which comes from the bourbon barrels in which it was aged.
> BBQ: A wine with this kind of muscle is meant to be paired with red meat, either beef or lamb, whichever your tastebuds desire.
..........
Selection of wines paired with dishes created by food critic and wine pairing expert Lesley Chesterma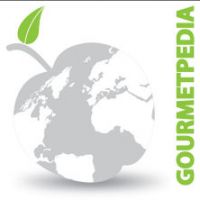 ©Copyright MSCOMM 1996 – 2023. Michèle Serre, Éditeur
Recipes

Products

Entertaining

Chefs

Hints & Tips

Glossaries