The extraordinary story of Benedictine
The fabulous history of Benedictine began during the Renaissance when a Venetian monk at the Abbey of Fécamp, Dom Bernardo Vincelli, created an herbal medecine from 27 plants & spices. This elixir was highly regarded in the court of King François I. "On my word as a gentleman! I have never tasted better" - King François the 1st was said to have exclaimed after having tasted the cordial during a visit to Fécamp.
Throughout the 16th century, up until the French Revolution, the Bénédictine monks continued to elaborate upon the elixir until the abbey closed in 1791, when it seemed the secret was to fall into oblivion…
Benedictine has a dramatic history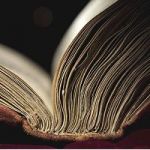 Enjoyed for generations as an elixir for longevity, the spirit's recipe was lost when the monastery was destroyed during the French Revolution, only to be rediscovered in a cache of old books purchased by an art collector and wine merchant in 1863.
Half a century later in 1863, Alexandre Le Grand, a descendant of Covillard, finds Dom Bernardo Vincelli's arcane writings. Being a wine and spirits merchant, this joyful inventor is immediately intrigued by the monk's elixir recipes. After deciphering the texts, he sets about creating a liqueur in his laboratory which he then baptises Bénédictine. Its impact with his customers is staggering. Sniffing the scent of imminent success, Alexandre decides to officially register his trademark and with absolute confidence introduces Bénédictine to the entire world.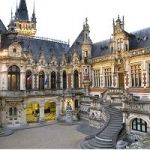 The Benedictine Palace is in Fécamp, on Normandy's Alabaster Coast, set at the foot of the cliffs which look over the English Channel. The building is a subtle blend of extravagance and sobriety, and its daring design and originality cannot fail to amaze. Its founder, Alexandre Le Grand, wanted this place to be a hybrid in which art and industry could be as one. This is the reason why the Palace is both the production site for the Benedictine liqueur and a well renowned museum with a large collection of art from the 14th, 15th and 16th centuries.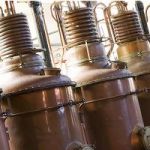 It is distilled in copper stills and then aged in oak casks in the dark Palace cellars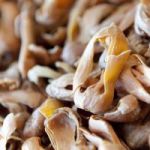 It is made up of 27 plants and spices which come from the four corners of the globe. Angelica, hyssop, juniper, myrrh, aloe, arnica, cinnamon… The long list of ingredients is a tightly guarded secret, but the liqueur is known also to contain cognac, saffron, vanilla and honey.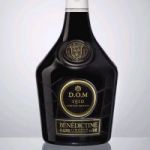 Benedictine liqueur, which enjoyed waves of popularity among tipplers in the early 1900s and again in the 1960s and '70s is back, this time celebrating its 500th anniversary.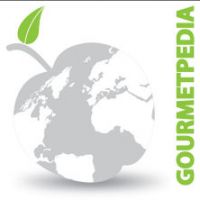 ©Copyright MSCOMM 1996 – 2022. Michèle Serre, Éditeur
Recipes

Products

Entertaining

Chefs

Hints & Tips

Glossaries