Born in Northern France in the 17th century, originally from Flanders, this ball is a traditional cheese with distinctly Dutch roots, made like Edam. In the region of Lille it is even known under the name "Vieux Hollande."
The name "mimolette" comes from the French word mollet, referring to its fairly soft curd when young. It was said to have been the favorite cheese of General de Gaulle.
Product
made from whole cow's milk
Description
An uncooked pressed curd cheese that is usually found in spheres about 20 cm (8") in diameter, with a gray rind and orangey curd. Annatto, a flavorless color, gives the cheese its attractive mandarin color.
At 8-12 weeks, the mimolettes are tested: the cellarer taps each ball with a wooden mallet to determine its quality.
Mites, microscopic acarids, are sprayed on the mimolette. They nibble on the natural rind. Thus pierced on its total circumference, the cheese can breathe.
To prevent the mites from always attacking at the same spot, the rind is brushed and the ball is turned regularly for two months for a young French mimolette and 18 months for extra old.
Before reaching the most demanding palates, it is aged in a cellar for 3 to 18, even 24, months.
Young mimolette: guaranteed aged for 3 months
Half-aged mimolette: 6 months
Red Label Old Mimolette: 12 months
Red Label Extra Old mimolette: 18 months
Mimolette is dry aged for 4-6 months to produce young mimolette; the curd is firm and supple, compact, slightly oily with a mild, nutty, slightly fruity flavor.
When the curd has ripened from 6-9 months, it becomes slightly hard, very fruity with a piquant flavor. It is usually shaved.
Old mimolette can be aged for 18 months. The cheese is more crumbly with a darker rind, and when cut the curd reveals a wider ring of darker "corona."
When the cheese has ripened for 24 months, it becomes known as "vieux cassant".
Serve before dinner with a sweet wine like Rivesaltes or Port, or at the end of a meal with a Bordeaux or Burgundy
Young or aged, mimolette is a good addition to a cheese platter or canapés.
When aged, it is well-suited to cooked dishes, served with a good glass of beer.
It can be soaked in Madeira for a week and served with a glass of that sweet wine at the end of a meal.
Nutritional values per 100 g
Calcium: 657 - 865 mg
Calories: 326 - 384
Carbohydrates: 0
Lipids: 24-29 g
Fat:: 45% or more
Protein: 22-27 g
..........
In collaboration with Bernard Boittiaux, professor at Eudil in Lille
Photo : Isigny-sur-Mère (shop online)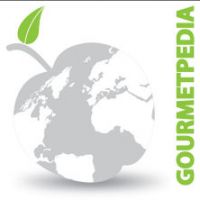 ©Copyright MSCOMM 1996 – 2022. Michèle Serre, Éditeur
Recipes

Products

Entertaining

Chefs

Hints & Tips

Glossaries