Because spelt grains do not thresh free of the chaff, it must be hulled before being milled. Originally from the Near East, spelt is grown particularly in the poor soils of central Europe.
History
Spelt appeared about 5000 BC south of the Caspian Sea: it's the ancestor of wheat, eaten by the Gauls. It then became established in central and northern Europe and became the grain of the Germanic peoples. However, the closing in the 19th century of the artisanal mills which had the know-how to hull it meant that spelt all but disappeared. It is still widely known in Italy under the name farro. Einkorn or "small spelt" is grown especially in Upper Provence.
Today
Spelt grows to a large extent in poor soils and in hilly regions up to 1000 meters in altitude. Spelt is a hardy plant, resistant to cold, disease and infection, and can do without fertilizer.
Spelt is a rustic grain requiring little water. Soil preparation does not require the use of herbicides.

Spelt is a grain which is high in calories: it is rich in proteins and carbohydrates, thus an excellent food for supplying energy. It's a very good natural source of fiber, which facilitates digestion. Its significant magnesium content also makes it an anti-stress food.
Energy value 1580 KJ
Calories: 375
Fat: 2.88%
Protein: 11.8%
Carbohydrates: 74.94%
Fiber: 7.65%
Rich in:
Vitamin B1 0.37 mg, Vitamin B5 0.80 mg, Vitamin PP 5.20 mg, Phosphorus 4200 mg, Potassium 3960 mg, Magnesium 1320 mg, Calcium 220 mg, Sodium 110 mg, Zinc 34 mg, Iron 26 mg
There are actually three kinds of spelt. The two most important are large spelt, grown in northern Europe (Belgian Ardennes, Germany, Switzerland and Austria) and small spelt (or einkorn), grown in the Alps and in Provence.
Small spelt has a tender grain that can be consumed as is, like rice, with better nutritional content than large spelt. In particular, it is very high in magnesium, phosphorus and calcium (as much in 100 g of spelt as in two glasses of milk!) and contains the eight essential amino acids.
Large spelt is firmer, less tasty and less easily digestible.It is used mostly for bread and pasta making.
Spelt is available as flour as well as in rice-like grains (which need to be soaked before cooking), cracked (as bulgur), as semolina (like couscous), rolled (flakes), etc.
Spelt makes a good substitute anywhere you would use wheat.
In cooking, spelt is used in soups. It also pairs very well with vegetables, bringing out their aroma and flavor.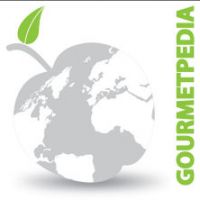 ©Copyright MSCOMM 1996 – 2023. Michèle Serre, Éditeur
Recipes

Products

Entertaining

Chefs

Hints & Tips

Glossaries