General Information
Barramundi is an aboriginal word meaning large-scaled river fish. Typical of Australia, it is a very ancient species belonging to the perch family, found from the Ashburton River in Western Australia to the Noosa River in Queensland. It favours tropical and subtropical regions. Barramundi fished from highly saline waters are longer, with a grey-green dorsal section, silvery-grey belly and yellowish fins. Those found in ponds, small creeks and slightly brackish rivers are more golden and wider with a strong tail.
The barramundi becomes a male at 3 years at which time it measures about 60 cm in length. Then when it reaches the age of 5, it changes into a female. Barramundi can be fished from February to October but the peak season is February to April. Fish from open waters weigh about 4 kg and are about 60 cm long, while farmed barramundi generally don't exceed 400 g and 32 cm in length. These are marketed locally as "baby barramundi," or "plate size," enough for about two people. The principal centres are concentrated around Darwin, Weipa, Cairns, Innisfail, Townsville, Bundaberg and Adelaide.
During the rainy season, the Aborigines construct a dam to capture fish as they swim upstream. The system involves creating a funnel-shaped opening out of bark, through which the fish pass, pushed along by the current. They are then "beached" on a bed of cut branches and grasses and have only to be collected. They cook the fish whole with no special preparation, wrapped in thin bark in a hole dug into the sand and covered with hot rocks. They flavour it with lemon myrtle, Dorrigo pepper or Tasmanian mountain pepper, as well as sometimes with a hint of thyme. Once cooked, it is simply filleted.
Buying and storing barramundi
Small farmed barramundi are generally less expensive than wild fish. The flesh should be firm and very white, with no dark spots, odour or weeping. The eyes should be clear and shiny and the backbone should spring back when pressed with a finger.
It is best to buy a fish already cleaned by the fishmonger, since the gills are razor-sharp. The translucent round scales, 3 cm in diameter, tend to fly off in all directions and stick to everything in the vicinity.
Wrapped in plastic film and placed in an airtight container, the fish will keep for 2-3 days in the refrigerator and up to 6 months in the freezer.
Using
Scale, clean and gut the fish if not already done by your fishmonger.
Use small barramundi whole; fillet larger wild fish.
Barramundi is suited to all kinds of cooking, steaming, pan frying, etc. With a few herbs, a little lemon or lime, a splash of white wine, it is always excellent.
Its flesh is delicate; it is best to cook it over medium heat; wrap it for cooking on the grill.
Serve with a green leaf vegetable: spinach, baby bok choy, arugula, etc.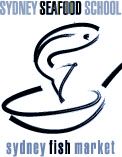 With the collaboration of Sydney Seafood School and Fish Market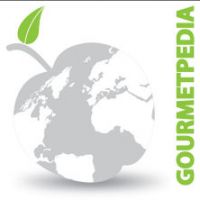 ©Copyright MSCOMM 1996 – 2023. Michèle Serre, Éditeur
Recipes

Products

Entertaining

Chefs

Hints & Tips

Glossaries