Matteuccia struthiopteris / Osmunda cinnamomea
French: tête de violon, crosne de fougère
Other names: ostrich fern, shuttlecock fern
Origin: North America
Etymology: Named for its resemblance to a violin's scroll
Polypodiaceae family
Particularly abundant in forests that border waterways. Fiddleheads are found in large numbers in places prone to spring flooding. Their leaves or fronds emerge from the soil rolled up in tightly closed spirals.
Fiddleheads evoke springtime. For several weeks, these little immature ferns appear, rolled up in a tight spiral and enveloped in brown scales. They surprise the palate with their crisp texture and subtle taste, which is somewhat reminiscent of asparagus. At this stage, when only a few centimeters long, they're delicious. Once they unfurl, bid farewell to the fiddlehead as vegetable: the fern is no longer edible.
Medicinal properties
It's known that Quebec grandmothers used to use fiddleheads as a spring tonic and vermifuge.
Nutritional values per 100 g
Calories: 34; carbohydrates: 5.54 g; fat: 0.4 g; water: 88.68 g; protein: 4.55 g. Rich in calcium, iron, magnesium, phosphorus, potassium, calcium, vitamins A, B and C.
Buying
Buy stalks with brown papery scales. The fronds should be tightly rolled, in the early stages of growth, very green, and with no softness or brown spots. Caution! Once the ferns unroll, they're no longer edible because they develop a toxic substance: that's why they can be bought fresh only in the spring.
Storing
Wrap the fiddleheads in a damp cloth and store in the vegetable crisper of your refrigerator. They're fragile and will keep for only 2 or 3 days after being picked.
They freeze well if blanched first. Drain and cool before putting into freezer bags.
Preparing
Pick over the fiddleheads, discarding any that are unfurled.
Rub them or shake them in a bag to remove the scales. Wash under running water; dry gently with a kitchen towel. Cut off any bottom sections that are slightly brown.
Cooking
Steam or cook in a covered pan for 5 to 10 minutes. Fiddleheads are not eaten raw. The flavor of fiddleheads is reminiscent of young asparagus and they can be prepared in the same way. Though not a Mediterranean vegetable, they still pair wonderfully with garlic and olive oil. They're also good in Asian cuisine with ginger and soy sauce, and – true to their northern roots – they take naturally to butter and cream.

Serve hot with hollandaise sauce.
Cold, in vinaigrette.
Hors d'oeuvre – Sauté in butter with a touch of garlic and cook in chou pastry with some cheese.
In season, cooks in Quebec's Matapedia Valley pair two products from the Gaspé: poached salmon and buttered fiddleheads. Aboriginal peoples enhance them with a little wild garlic.
Enjoying
Marinated
Clean and rinse the fiddleheads; blanch for 1 minute; refresh under running water; dry with a towel. Place in a bowl with the white parts of some leeks, tarragon and chives; cover with a mixture of equal parts extra-virgin olive oil and cider vinegar. Refrigerate for 24 hours before serving.
Fiddlehead and Oka Cheese Velouté
Cook the fiddleheads in chicken stock; purée in a blender. Return to the saucepan; blend in some roux and an onion that has been gently sautéed in butter and let thicken. Add some diced Oka cheese; season with salt, pepper and lemon juice. Brown under a salamander. Serve with croutons and garnish with a few fiddleheads.
Braised
Cook the fiddleheads in a covered pan in chicken stock with some pearl onions and a touch of garlic; add some morels 10 minutes before the end of the cooking time.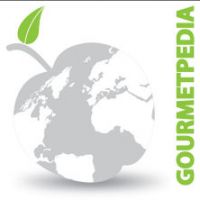 ©Copyright MSCOMM 1996 – 2019. Michèle Serre, Éditeur
Recipes

Products

Entertaining

Chefs

Hints & Tips

Glossaries