Originating in tropical and subtropical regions, purslane has been eaten for more than 2,000 years in India and Persia. It was already being used as a vegetable, spice and medicinal plant in ancient Egypt. It was described in detail in the 13th century by Albert the Great. In 1536 it was first mentioned as a cultivated plant by Jean de la Ruelle. In Europe in medieval times, particularly in England, purslane was highly appreciated. The seeds were used as a condiment, preserved in vinegar like pickles or capers.
Purslane is a plant with creeping stalks, often looked upon as a weed because it quickly invades the garden as soon as it finds a little sun and water. It is a very common garden annual. Purslane has reddish stems that may lie flat or be staked up, as well as fleshly little round edible leaves with a slightly sour flavor.
There are numerous varieties:
winter purslane (also known as miner's lettuce), Claytonia perfoliata, has slightly heart-shaped leaves with a delicate, subtle flavor and which make an attractive garnish. Choose young plants that have not yet flowered.
golden purslane is the most common. Its lovely pale green, slightly golden leaves are larger and slightly rounded, unlike its cousin green purslane, but there is no difference in the taste.
Purslane can be eaten in large amounts, keeping in mind that high doses may have a slight laxative effect.
nutritive
coolant
anti-inflammatory for the digestive and pulmonary tracts
diuretic
emollient
depurative
antiscorbutic
vermifuge
Purslane is distinguished by a juice rich in mucilaginous substances that calm the intestines. Rich in polyunsaturated fatty acids from the omega 3 series, usually found in fish oils and attributed with a positive anti-arteriosclerotic effect, purslane has the property of reducing bad cholesterol while raising "good" cholesterol.
It also prevents the formation of blood clots by reducing platelet aggregation.
Purslane is rich in omega 3 (0.2 to 0.38 g per 100 g), vitamins A, B and C, calcium, iron, sodium, potassium and magnesium.
This plant is also rich in antioxidants and is a staple of the Crete diet. Crete has a large number of purslane varieties that grow wild in the damp valleys.
When young, the leaves and stems can be served in salads and their slightly sour flavor adds an original touch. They are fat and juicy with a slight unassertive earthy flavor. Because of its mucilaginous texture, purslane has become appreciated in Asia, Africa and South America. However it is beginning to appear these days in mesclun (salad green mixtures) found in North American supermarkets.
When cooked, purslane becomes a vegetable - but the result is uninspiring. Simply cook it in water, uncovered to prevent oxidation.
Serve with poultry, roast white meats or grilled fish.
Enjoying purslane with Anne Desjardins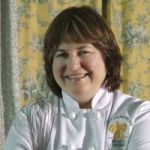 Serve purslane with a vinaigrette (olive oil, cider vinegar and crushed wild blackberries) to serve with thinly sliced smoked duck. You can complete the plate with some julienned yellow beet.
Anne also uses a combination of purslane and chard leaves dressed with a vinaigrette (Meaux mustard, canola oil, cider vinegar and a spoonful of maple syrup). This salad is enhanced with shaved sheep's milk cheese and served with a tartare of venison or other red meat.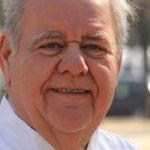 Serve the purslane leaves in salad (dressed with Meaux mustard, aged wine vinegar, olive oil, salt and pepper)
- with croutons to accompany smoked eel sprinkled with paprika
-with artichoke hearts and quail eggs
You can also blanch the purslane leaves in boiling salted water; drain and add to the cooking juices from grilled calf's liver just long enough for them to soak up the flavor. Serve with roasted whole garlic cloves.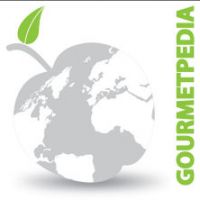 ©Copyright MSCOMM 1996 – 2019. Michèle Serre, Éditeur
Recipes

Products

Entertaining

Chefs

Hints & Tips

Glossaries