Berauwecka - Alsatian Fruit Cake Recipe
Recipe

Photos

Flavors of Alsace
Total time: more than 2 hours
Preparation time: Under 1 hour
Waiting time: 24 hours maceration time + a few hours rising time for the dough
Baking time: 45 minutes
Difficulty: Requires a certain dexterity
René Spiess, a well-known and beloved figure from Riedisheim, was a baker for forty years before leaving his ovens to take up writing. During the holidays, with his wife Sophie, he likes to renew ancestral traditions by making this traditional Christmas fruitcake from the Upper Rhine, filled with the good flavours of the orchard and spices from the far ends of the earth.
René points out that these fruit breads, containing lots of high-energy ingredients, were used as sustenance during times of famine. "Berauwecka," also sometimes called "Hutzelbrot" is best after it has rested for two or three days. It is traditionally eaten Christmas Eve before midnight Mass and long afterwards, since it keeps very well, particularly when wrapped in foil and stored in a cool place or in a tin box. It is even better when it begins to dry out a little: then it can be sliced very thinly.
For 6-8 little cakes
- 500 g (18 oz.) dried pears
- 500 g (18 oz.) dried apple
- 500 g (18 oz.) dried figs
- 125 g (4 oz.) candied orange peel
- 125 g (4 oz.) candied lemon peel
- 125 g (4 oz.) hazelnuts or walnuts, chopped or ground
- 125 g (4 oz.) almonds, chopped or ground
- 500 g (18 oz.) sultanas
- 1 or 2 bananas (optional)
- 1 tbsp. ground cinnamon
- 1 tsp. ground star anise
- 1/2 tsp. ground cloves
- A pinch of grated nutmeg
- A pinch of pepper
- 750 g (1 lb. 12 oz.) sugar
- 100 ml (6 tbsp.) kirsch
- 500 g (18 oz.) rye or wheat flour
- 60 g (2 oz.) fresh yeast
- 200 - 250 ml (3/4 - 1 cup) macerating liquid from the apples and pears
Decoration and syrup
- 125 g (4 oz.) unblanched almonds, halved lengthwise
- 250 g (9 oz.) sugar
- 100 ml (6 tbsp.) water (just enough to cover the sugar and make a heavy syrup)
The night before, soak the pears and apples in water. The next day, drain them, reserving 200 ml (3/4 c.) of the soaking liquid for the dough; place the flour on a work surface or in a large bowl and make a well in the centre; crumble the yeast into this hollow, add the macerating liquid from the apples and pears (warmed to approximately 35° C / 95° F). Mix gradually until the dough is smooth and fairly firm. Form it into a ball, cover with a cloth and leave to rise for an hour.
Meanwhile cut the pears and the other fruit into strips. Add the kirsch, sugar, spices, almonds and hazelnuts (or walnuts), chopped or ground, as well as the candied orange and lemon peel, cut into small dice. Let rest until the dough has risen.
Mix all of these ingredients into the dough until smooth and well-combined. Moisten your hands and form the dough into oval, slightly flat loaves weighing between 125 and 250 g (4 to 8 oz.) Place onto a buttered baking sheet. Decorate with the halved almonds, arranging a row of almonds (white part showing) along the length of each loaf. Bake for 35 to 45 minutes in a preheated 180° C (350° F) oven. Check the bottom of each Berauwecka for doneness: if it is nicely browned, the loaves are properly cooked. Remove from the oven and brush with the syrup (made with 100 ml / 6 tbsp. water and 250 g / 1 cup sugar, simply brought to a boil and cooled.) Let cool before eating.
An Alsatian Late Harvest Riesling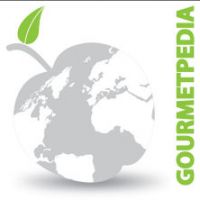 ©Copyright MSCOMM 1996 – 2022. Michèle Serre, Éditeur
Recipes

Products

Entertaining

Chefs

Hints & Tips

Glossaries