Olla Podrida - Mexican Stew Recipe
Recipe

Photos

Tradition

This is a very old recipe that goes back to the colonial period of the 17th century. This slow-cooked dish of mixed meats and vegetables is often prepared for 80 people and cooks for a long time in an enormous terra cotta vessel. It is begun the night before the party. Everything must be in the pot by midnight, at which time a prayer is said to dedicate the dish to God. Then the vessel is placed over hot coals which have been sprinkled with ashes to temper the heat. Someone has to watch the fire all night long, since the temperature must always remain constant. It is taken off the fire the next day at 2:00 p.m., just in time for the meal.
Chef's tip

This dish can be cooked in the oven at a very low temperature.
If you want to make a fairly mild stew, keep the jalapeño chilies whole; otherwise, cut them in half lengthwise.
Try to use an earthenware dish. Season the bottom and sides well before using it.
Ingredients
Meats
- 500 g (1 lb.) salt meat
- 250 g (8 oz.) pork tenderloin
- 250 g (8 oz.) bacon
- 250 g (8 oz.) calf's feet
- 250 g (8 oz.) salami
- 250 g (8 oz.) sausages, cut in half lengthwise
- 250 g (8 oz.) chorizo (spicy sausage), cut in half lengthwise
- 1 pig's foot
- 1 small chicken, cut up
Vegetables
- 1 cabbage
- 1 cauliflower
- 1 bunch of spinach
- 1 bunch of "quelites" (wild spinach) (optional)
- 1 bunch of cardoons
- 250 g (8 oz.) carrots
- 250 g (8 oz.) mushrooms
- 2 turnips
- 2 chayote squash
- 2 big onions
- 2 cloves of garlic, chopped
- 10 potatoes
- 125 g (4 oz.) lima beans
- 3 ears of corn
- 1/2 head of lettuce
- 3 jalapeño chilies
- 3 poblano chilies
- 125 ml (1/2 cup) white rice
- 125 ml (1/2 cup) chick peas, soaked in water overnight
Other
- 60 ml (1/4 cup) white wine
- 60 ml (1/4 cup) white vinegar
- 1/4 tsp. cumin seeds
- 1/4 tsp. cloves
- 1/4 tsp. allspice
- A pinch of saffron
- A small piece of ginger
Cut the meat and flatten it slightly;
wash the vegetables; peel and slice thickly;
wash the pig's and calf's feet and cut into thirds;
roast the poblano chilies; place in a plastic bag for a few minutes so that they sweat; peel them and remove the seeds under running water; cut into thirds;
soak the rice; rinse several times to remove the starch; dry on paper towels;
grind the cumin, cloves, allspice, saffron and ginger in a mortar; add the wine and the vinegar; mix well;
line the bottom of the cooking pot with cabbage leaves; as you layer in the ingredients, keep lining the sides of the pot with cabbage leaves so that none of the ingredients comes directly in contact with the pot;
add the ingredients in layers in the following order:
salt meat, cabbage, lettuce, wild spinach and regular spinach;
cover with three slices of onion and two slivers of garlic;
add a mixture of vegetables; a handful of rice and chick peas and a little of the spice mixture;
continue, alternating meat, vegetables and spice mixture;
cover everything with cabbage leaves;
cover the pot with an earthenware lid; seal with dough. Place a container on top of the lid to weigh it down.
Place over a charcoal fire or in the oven for 4 to 6 hours.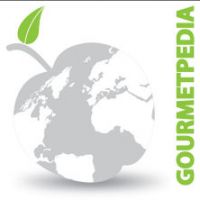 ©Copyright MSCOMM 1996 – 2019. Michèle Serre, Éditeur
Recipes

Products

Entertaining

Chefs

Hints & Tips

Glossaries