Triple Twist Rice Pudding Recipe
Recipe

Photos

Total time: 1hr to 2hr
Prep. time: A few minutes
Cooking time: 60 minutes (basic)
Cooling time: 6 to 8 hours for the pops
Difficulty: Easy
One recipe, three ways. This creamy rice pudding can also be transformed into two desserts; one fun, one elegant. Arroz Con Leche Paletas (rice pudding pops) are made with real ingredients with the hidden goodness from the addition of brown rice; no sugar-filled, artificial flavours and colour. These delicious treats can be customized; dipped in dark chocolate and sprinkled with your favourite toppings.
Looking for something simple yet sophisticated? Elevate the classic rice pudding to a Chocolate Toffee Rice Pudding 'Brûlée by adding a delicious dark chocolate layer on top.
Tips
> No cinnamon stick? Stir in ¼ tsp ground cinnamon along with vanilla and salt.
> To release pops from mold, dip into a class of warm water for 20 to 30 seconds.
> For longer storage, once set, layer dipped pops between sheets of parchment paper in an airtight container. Reserve in freezer for up to 1 week.

The base
- 500 ml / 2 cups water
- 1 cinnamon stick
Three ways
- 125 ml / 1/2 cup whole milk
- 1 can (300 mL) sweetened condensed milk
- 2 Tsp. vanilla extract
- ¼ tTsp. sea salt
Optional Twist Ingredients
- Dark chocolate chips
- Coconut oil
- Toffee bits
- Chopped toasted pistachios
- Toasted coconut
- Crumbled freeze-dried berries etc.
The base
Combine water, rice and cinnamon stick in a medium saucepan with a tight-fitting lid. Bring to a boil over medium heat. Reduce heat to low; cover and simmer for 60 minutes or until fluids are almost absorbed and rice is very tender.
Remove from heat. Remove cinnamon stick.
To the base, follow one of these options for a delicious treat:
For Arroz Con Leche Paletas (Rice Pudding Pops)
Once rice is tender, blend half of the cooked rice with the whole milk until smooth.
Return blended rice mixture to pot along with condensed milk; cook for 5 minutes, stirring over medium heat.
Stir in vanilla and salt. Pour pudding into ice pop molds and freeze until solid, about 6 to 8 hours.
Meanwhile, Heat 1 cup (250 mL) dark chocolate chips with 2 tsp (10 mL) coconut oil in the microwave on High for 60 seconds, or until smooth.
Remove pops from molds and dip into warm chocolate. Immediately sprinkle with garnishes and arrange on a parchment-lined tray to set.
Serve immediately or return tray to freezer for up to 1 day. Makes 8 to 10 pops (depending on the size of the mold).
For Classic Rice Pudding
Once rice is tender, stir in both whole and condensed milks. Increase heat to medium and cook, stirring, for 5 minutes.
Remove from heat and stir in vanilla and sea salt.
Divide between 6 servings dishes and serve warm or chilled, garnishing as desired. Makes about 3 cups (750 mL)
For Chocolate Toffee Rice Pudding 'Brûlées'
Use the Classic Rice Pudding. Make a half batch chocolate coating from Paleta's recipe.
Spread each classic rice pudding serving with a thin even layer of chocolate; sprinkle evenly with toffee bits.
Refrigerate until set or for up to 2 days.
PER SERVING (½ cup/125 mL rice pudding only):
280 calories, 7 g fat, 84 g saturated fat, 25 mg cholesterol, 180 mg sodium, 48 g carbohydrates, 1 g fibre, 37 g sugars, 7 g protein. %DV 16% calcium, 2% iron, 6% vitamin A, 2% vitamin C.
PER SERVING (1 pop with chocolate coating):
300 calories, 11 g fat, 7 g saturated fat, 15 mg cholesterol, 120 mg sodium, 44 g carbohydrates, 1 g fibre, 35 g sugars, 5 g protein. % DV: 11% calcium, 1% iron, 4% vitamin A, 1% vitamin C.
..........
Photo and original recipe: U.S. rice / riceinfo.com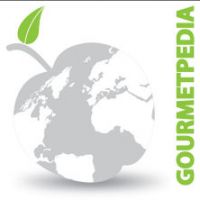 ©Copyright MSCOMM 1996 – 2022. Michèle Serre, Éditeur
Recipes

Products

Entertaining

Chefs

Hints & Tips

Glossaries