Flavors of Paris and the Ile-de-France
Flavors of France > A culinary journey to Paris Ïle-de-France
Paris and its region, the Ile-de-France, are often considered to be synonymous. True, the Ile-de-France does include Paris with its quais and monuments, its old neighborhoods and the beauty for which the City of Lights is known worldwide, but the Ile-de-France is also Versailles and its famous chateau, the banks of the Marne and the last remaining open air cafés where patrons once danced to the sound of the accordion, Chantilly and its race tracks, the Chevreuse valley with its forests and abbeys, Provins and its medieval town (a UNESCO world heritage site), Roche-Guyon with its castle keep set on a rocky outcrop overlooking the Seine valley…
Besides this exceptional cultural and historic heritage, the Ile-de-France region holds many surprises for food-lovers and anyone passionate about "authentic" products. The cultivated white mushroom, known in French as the "champignon de Paris," is no longer grown in the unused quarries of Paris as it was originally. However the region's fruit growers provide numerous products, such as the slightly sour Faro apple, delicious for eating on its own; the Montmorency cherry, a sour variety much sought out for making jams and preserves; and the Groslay pear, the heir to two centuries of regional arboriculturists' expertise. For connoisseurs, Houdan chicken, with its dense, refined and flavorful meat, is perfect in braised dishes. When it comes to condiments, there is the internationally-renowned Meaux mustard, and to end your meal, the famous Grand Marnier liqueur, produced exclusively at Neauphle-le-Château. Less well known is cider from Brie, made from local apples, particularly the Mauperthuis variety.
Bon Appétit!
Some specialities of Ile de France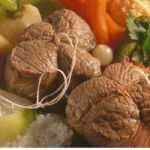 Soups
St Germain
First courses
Boudin noir de Paris (black pudding), Garlic sausage, Paris ham, Houdan pâté, scrambled eggs, Argenteuil asparagus
Fish
Fried whitebait, eel stew, Bercy turbot
Meats
Côtes de Porc Charcutière - Navarin d'agneau - Rognons de Veau - Tête de Veau - Boeuf Mironton - Boeuf à la Mode - Pot au Feu Henry IV - Boeuf à la ficelle - Gibelotte de Lapin
Vegetables
French-style peas – Pont Neuf potatoes – White mushrooms – Argenteuil asparagus – Croissy carrots – Méréville cress – Chevrier beans
Desserts
Nanterre brioche – Opéra cake – Paris-Brest – Tarte Bourdaloue – Saint-Honoré – Lemon Tart – Parisian brioche – Poached pears
Sweets and desserts from Seine-et-Marne
Réau Macarrons
These little round treats, crisp on the outside and soft in the center, are made with powdered almonds, sugar and egg whites.

Barley Sugar
The origin of this sweet, invented in 1638, dates back to the barley sugars produced by the nuns of Moret-sur-Loing. First made in the shape of a heart marked with a cross, then in candies and sticks by the Desmarais candy-makers, barley sugar is now produced by the Rousseau firm.
Melunettes
Not as old as barley sugar, but still dating back over a century, Melunettes are named for the city of Melun, where these chocolate-coated almond and hazelnut delights are produced
Provins rose candies
It's not known when rose candies from Provins were first made, though the real sweet specialty of this ancient town is rose jam, known since the Middle Ages. The two share a common primary ingredient: the rose, queen of the garden, one of the most original and prestigious products there is. The present-day jams from Provins originated as a liquid conserve, a result of research carried out for pharmaceutical and perfume-making purposes.
Cailloux monterelais
Created about 1980, these soft little "stones" made by Monsieur and Madame Lemaur at La Bonbonnière are delicate candies of dark chocolate under a light marbling of icing sugar which melt away to uncover a whole almond nestling in the center.
Pavés de Meaux - Jacques Hardy revitalized Meaux's old chocolate-making tradition with the creation of his pavés ("cobblestones"), made with liquor-spiked chocolate ganache surrounding a grape.

Tuilettes de Nemours and Pavés du vieux Brie
Close by, Nemour's Confiserie des Lis makes little tile-shaped Tuilettes from dark, milk or orange chocolate, topped with toasted almonds and pistachios, while at Les Pavés du Vieux Brie, candy makers produce a treat made with soft nougat, ganache, almonds and hazelnuts.
Rocher de Grisy
Candies made from plain dark chocolate, white chocolate with pistachio, or milk chocolate with a rum-marinated grape.
Provins rose jam - A delicious jam made from rose petals.
Niflettes - A specialty of Provins, niflettes are puff pastry tartlets filled with pastry cream, generally made for All Saints Day and for the city's medieval festival in June.
Coquelicot de Nemours - A candy created in 1850 from poppyseed, fruit paste and liqueur.
Sablé briard - These little shortbreads from Brie are made with local cider.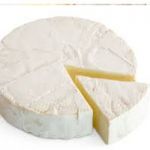 Of course, Brie's best-known product is its cheese, which – like the local landscapes in which it is produced – provides countless wonderful discoveries.
A French cheese platter simply wouldn't be complete without the famous Brie de Meaux, a soft cheese made from raw cow's milk, a star among local products. It shares pride of place with:
Brie de Coulommiers or Coulommiers
Brie de Nangis
Farm Brie is a mild cheese made with milk from a single source
"Brie en pot"
Goat cheese which, until the mid 19th century, was considered the Brie of connoisseurs. It is still made today on a few farms in the Seine-et-Marne département, produced in rounds 8 to 10 cm (3-4") in diameter and dried for about 25 days.
Fougerus
This cheese from the land of Brie looks like a thicker version of Coulommiers. Its name comes from the fact that, during production, it is covered with ferns (fougères).
Chevru
This cheese takes its name from the village in which it was first created. A cow's milk cheese with a bloomy rind, it is small (16 cm / 6") and weighs about 700 g (25 oz.) Though it is not known when Chevru was first produced, it is a very old cheese, still made according to artisanal methods today.
Butte
made in Doue, with a fat content of about 70%.
Vignelais
a triple cream cheese shaped like a vine leaf, made at St-Siméon.
Fontainebleau
a light creamy cheese.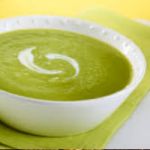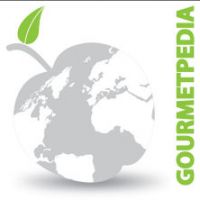 ©Copyright MSCOMM 1996 – 2022. Michèle Serre, Éditeur
Recipes

Products

Entertaining

Chefs

Hints & Tips

Glossaries