A culinary journey - Savoy
In the 17th century, merchants from France, Italy and the Germanic countries, transporting the flavours of the East across Europe, would pass by Chambery. We don't know who left the first bag of cinnamon in the capital of the Dukes of Savoy, but since that time, a pinch of cinnamon has flavored the local cooking and is often paired with cheeses.
It was also through here that the first potatoes arrived, which we find boiled and used to accompany fondue and pierrade. When combined with the local Reblochon cheese, potatoes become tartiflette or pela des Aravis. If apples and hazelnuts are added before the dish is put into the oven to brown, you have rebloche. When grated, combined with herbs and cooked into a galette, potatoes become criques from Le Radaz. And how about a potato cake studded with dried fruits and pieces of bacon, enlivened with a splash of eau-de-vie or turned into doughnuts?
This is the hearty and rustic cuisine of the mountain-dwellers
The best mountain cheeses are those produced in the summer in alpine pastures when the cows are grazing on mountain grasses and flowers. Reblochon is at its best from July/August until the fall, while the summer Beaufort needs a year to mature: its rich and fruity flavours do not ripen fully until the following summer. With such a wonderful variety of cheeses, you probably won't be surprised to find fondues here, especially using raclette, which is gently melted over boiled potatoes, served with little cornichons or a nice slice of salt pork.
Savoy cabbage, with its big crinkly leaves, is turned into filling dishes such as potée, a kind of hotpot, and garbure, a stew of cabbage and preserved goose, or stuffed with various fillings based on rice, sausage or chestnuts.
The rural people get up early and are always a little hungry. So they created a whole range of matafans, filling and nourishing pancakes - the name comes from "mate la faim," meaning "quells hunger."
Certain fruits have given rise to some wonderful clear eaux-de-vie, including framboise (raspberry), kirsch (cherry) and mirabelle (plum)… not to mention "marc" and gentian-flavoured brandy.
Wild thyme, or serpolet, is a staple seasoning of this rustic cooking, while borage is used to infuse cream, and cardoons often find their way into first course dishes.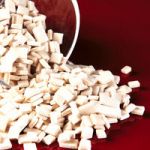 Introduced into Savoy in the 17th century, crozets are a kind of pasta in the form of little flat squares, made from wheat or buckwheat flour. Crozets are delicious covered with grated cheese and browned onions, or gratinéed with crème fraîche and lardons. The term crozet may be derived from the regional word "croé," meaning "small."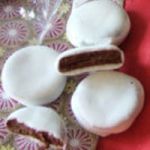 Glaçon de Mégève (photo) created in 1909 - a white candy filled with black chocolate
Mégévan, macaroon filled with raspberry jam
Mont-Joly, shortbread covered with almond paste and blueberry jam
Rochebrune, cake made with chocolate ganache
..........
Photo: Hameau Albert 1er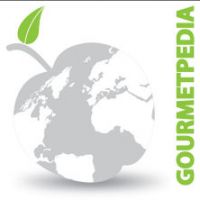 ©Copyright MSCOMM 1996 – 2022. Michèle Serre, Éditeur
Recipes

Products

Entertaining

Chefs

Hints & Tips

Glossaries