Flavors of Spain > All about tapas
With a late lunch being the main meal of the day and dinner eaten around 10pm, or even later in the summer, snacks, called tapas, keep the hunger pangs at bay. Eaten informally in bars called tascas, before a hearty lunch or at the end of a workday, they can range from simple stuffed olives to smaller versions of main meals such as meatballs or stuffed squid.
The word comes from the Spanish word for 'lid', as tapas were originally a slice of ham (jamon) or seasoned bread placed over the glass of sherry in a bar.
Each region has its own specialties: seafood in the North; sausages and other meats in the Central region; and fried fish in the South. When enough tapas are served in sufficient variety, they can easily replace a meal.
Eating tapas style food has become a way of life in Spain. Diverse tapas ideas are the integral part of Spanish culture and social life to such an extent that there literary is a verb 'tapear' which means "to eat tapas!" In Spain the tapas experience goes hand-in-hand with hospitality, friendship and conversation. Guests traditionally linger for hours in an atmosphere that encourages friendly interaction.
Different Names for Tapas Dishes
There are three main categories of tapas:
- Tapas: This is the general name for small dishes of fingerfood that are served hot or cold.
- Raciones: On menus you will often see the dishes marked with two separate prices - one for tapas and one for raciones. This will simply be the same dish, but a bigger portion of it - ideal for when you're really hungry or to share with friends!
- Pinchos or Pintxos: This is a concept that originates from the Basque region of Spain. Pinchos are food on a stick - or food on a slice of bread secure with a toothpick.
There are several stories about the origin of tapas, which are a part of the folklore:
An old story claims that while on a long trip, King Alfonso had stopped to rest in the town of Ventorillo del Chato in the southern province of Cádiz, and he ordered a glass of jerez or sherry. There was a gusty wind, so the inn keeper served him his glass of sherry covered by a slice of ham to prevent the sherry from getting dirty. King Alfonso apparently liked it, and when he asked for a second glass, he requested another tapa or "cover" just like the first.
Several centuries later another great monarch, King Felipe III, passed a royal decree requiring tavern keepers to accompany each glass of wine with a tapa or "cover" - a round slice of sausage served on top of the glass like a lid - to reduce public drunkenness.
Originally, tapas were served at the end of the work day, about 6 p.m. Thus, they filled the void between lunch and dinner, which is often served around 10 p.m. in Spain. Tapas were meant to tide people over, whether in a bar or at home.
These days, tapas are enjoyed throughout the day and for any occasion, whether at lunch with friends or simply at cocktail hour.
Every town and village in Spain has bars and bistros, even whole neighborhoods, specializing in tapas. These are special establishments that offer all sorts of food: chorizo, sausages, pickles, smoked fish, fruit, salted meats, anchovies, croquettes, migas (a specialty made from fried breadcrumbs) - all in all, a vast repertoire that can exceed one hundred varieties.
Presentation is also very diversified. Pintxos, banderillas, montaditos, cazuelitas: these are all names for different ways of serving tapas, from the simplest (simply stuck onto a toothpick) to the most sophisticated (presented in little containers). This last is one reserved for the customer: a tasting assortment of typical dishes from various Spanish regions, such as paella from Valencia, fabada (a bean casserole) from Asturia, tripe Madrid-style, or fish prepared in a countless number of ways.
The most modern cuisine is also playing a part in this gastronomic trend, developing tapas that are true to their roots but which are innovative in presentation. Tortilla sorbet, goose liver soup, chick peas with shrimp or lobster gazpacho are a few examples of tapas created by great chefs that have gone on to become popular.
The ingredients that go into the making of Spanish tapas are limitless, and the combinations can stretch as far as the imagination. Vegetables, seafood, poultry, dairy and meat are all part of this grand culinary experience. The key to quality tapas is freshness and prime ingredients.
Tapas can be served hot or cold or at room temperature. Most are not difficult or time consuming to prepare. The most common tapas are :
Aceitunas - Olives
Ensaladilla rusa - "Russian" potato salad with potatoes, carrots and peas in mayonnaise and usually some tuna.
Albondigas - meatballs, usually pork, served in a tomato or an almond sauce
Patatas ali-oli - a potato salad with a garlic "mayonnaise"
Berenjenas con miel - deep-fried, crispy aubergine fritters with honey
Croquetas - bread-crumbed croquettes containing ham, fish or cheese
Flamenquin - Fried veal, ham and cheese rolls.
Tortilla de patatas - Spanish potato omelette
Ensalada de pimientos asados - salad of roasted red peppers
Boquerones en vinagre - fresh anchovies marinated in vinegar
Gambas al pil pil - prawns sizzled in oil with garlic and chilli
Remojón - salad of olives and oranges
Cazón en adobo (a.k.a. Bienmesabe) - crispy fried bites of marinated fish
Salpicón de mariscos - Shellfish cocktail
For some recipes, click here and follow the section Tapas & Small bites
To accompany tapas, nothing's better than a good beer, vermouth, white or red wine, or even special wines like "cava" (sparkling), "fino" (very dry sherry) or "manzanilla" (sweet wine).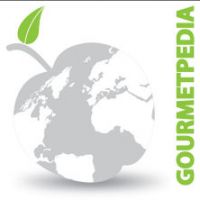 ©Copyright MSCOMM 1996 – 2023. Michèle Serre, Éditeur
Recipes

Products

Entertaining

Chefs

Hints & Tips

Glossaries