A culinary journey in Spain
Spain is a large country by European standards and covers a variety of terrains, climates and language groups. From the cold Pyrenees of the northern French border to the hot south just across the Strait of Gibraltar from North Africa, and from the Mediterranean Sea of the east coast to the Atlantic Ocean on the west, its cooking is very regional. Tapas and paella, in one form or another, can, however, be found throughout the country.
TAPAS
With a late lunch being the main meal of the day and dinner eaten around 10pm, or even later in the summer, snacks, called tapas, keep the hunger pangs at bay. Eaten informally in bars called tascas, before a hearty lunch or at the end of a workday, they can range from simple stuffed olives to smaller versions of main meals such as meatballs or stuffed squid. The word comes from the Spanish word for 'lid', as tapas were originally a slice of ham (jamon) or seasoned bread placed over the glass of sherry in a bar. Each region has its own specialties: seafood in the North; sausages and other meats in the Central region; and fried fish in the South. When enough tapas are served in sufficient variety, they can easily replace a meal.
PAELLA
Paella is perhaps the best known, and most representative, Spanish dish, although two of its main ingredients, rice and saffron, were originally introduced to Spain by the Moors many centuries ago. The name is taken from the vessel in which the food is cooked: a flat, round pan with two handles called a paella or paellera. The original paella is the Paella Valenciana, which was traditionally cooked with rice, garden vegetables and meat from the animals bred in the farmyard (such as rabbit, chicken, and land snails). Traditionally it is cooked by men, outdoors over a wood fire at large social gatherings and eaten directly from the pan. Today, the most popular paella served in restaurants includes a mixture of meat and fish or shellfish with fewer vegetables. It is, however, important to remember that every region of Spain has its own variation, influenced by the natural surroundings and produce.
ASADOS
Talking about roast meat means talking about lamb, Castilla-Leon and its vast plains, over which roam shepherds and their sometimes immense flocks - though admittedly they get a little scarcer each day. However the lamb that concerns us here doesn't come from these flocks grazing in the fields. We are speaking instead about suckling lamb - in other words, an animal that has never eaten grass but has fed solely on its mother's milk. This gives the meat a mild, delicate flavor, much different from that of its older siblings. Roasting it is an art in itself, and it's for good reason that experts in this field are known as "master roasters." A good wood fire and the best lamb are all that's need to prepare this delicacy, provided that the skill is there, too!
The world of Spanish roasts isn't only about lamb. Kid, poultry and veal, like that offered by Santi Santamaria, are also part of the picture. Sant Celoni is Santi Santamaria's village. In his restaurant Santceloni, there is one dish that is never taken off the menu: the delicious veal shank, a spectacular dish that has become symbolic of the restaurant.
VEGETABLE MENESTRA
When they talk about menestra (a kind of vegetable soup) in Spain, one has to distinguish between menestra with meat, a fairly substantial dish found mainly in the Asturias and other regions, and the more popular version of menestra that contains only vegetables, accompanied sometimes with a little Serrano or Iberico ham. There is no shortage of vegetables in Spain, particularly in regions like Navarre, Rioja and generally all along the Ebro river. A characteristic touch of this region is to bread certain vegetables: in particular, pieces of Swiss chard.
Though a veteran of the gastronomic world, chef Pedro Subijana has not lost any of his passion nor his capacity to astound, year after year, with the freshness of his menu. His own highly personal take on menestra, in which he uses Iberian pork belly, combines the robust quality of this product with the freshness of vegetables and gelatin.
Serrano Ham on Gelatinous Menestra Cruda
Certain ingredients are essential for authentic Spanish flavours. Here are some and the best brands and varieties to look out for.
Rice: short grain calasparra, la bomba, bahia, sequia, or montsia varieties give paella its texture.
Smoked paprika: hot or sweet, 'La Chinata' is a very good brand.
Saffron: buy threads, not powder; a little goes a long way.
Piquillo Peppers: a small, slightly hot, variety, available roasted, peeled and seeded, in cans or jars.
Anchovies: 'Ortiz' is an excellent brand of hand-filleted anchovies in extra virgin olive oil.
Olives and Olive Oil: olive oil is the base of virtually all Spanish cooking; use an extra virgin Spanish oil. Olives include meaty green gordal, small black empeltre and the anchovy stuffed 'El Serpis' brand.
Sherry Vinegar: 'De Soto' brand is like a good wine vinegar, while 'Gran Capirete' is thicker, like a good balsamic.
Tomatoes, capsicum, onions and garlic: fried together in olive oil this mixture is called sofrito and is the base for many traditional dishes.
Flat-leaf parsley: the most common Spanish garnish.
Serrano Ham: This dry cured ham is one of the cornerstones of Spanish gastronomy.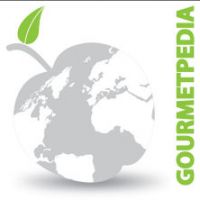 ©Copyright MSCOMM 1996 – 2022. Michèle Serre, Éditeur
Recipes

Products

Entertaining

Chefs

Hints & Tips

Glossaries