Flavors of Zhejiang or Zhe cuisine
Flavours of China > Zhejiang cuisine or Zhe cuisine
Zhejiang cuisine is one of the Eight Culinary Traditions of Chinese cuisine. It derives from the traditional ways of cooking in the province. The region's temperate climate and coastline, along with the Yangtze River and a number of lakes, all contribute to its reputation as 'the land of fish and rice'.
In general, Zhejiang-style food is not greasy but has a fresh and soft flavour with a mellow fragrance.
Zhejiang is divided in 11 préfectures. Some are well renowned for their culinary specialities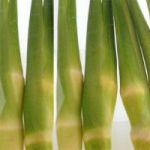 Hangzhou cuisine is exquisitely and finely made with delicate appearance and delicious taste. It excels in the cooking techniques of quick frying, stir-frying, braising and deep-frying and is characterized by clearness, freshness, refreshingness, tenderness, delicateness and purity.
Characterised also by rich variations and the utilisation of bamboo shoots.
The most representative dishes of Hangzhou cuisine
Beggar's chicken - which originated from Jiangsu but gained its popularity in Hangzhou and thus considered a Hangzhou cuisine.
Dongpo pork
Stewed pork belly in a dark and rich soy-based sauce using Shaoxing wine. Restaurants used to cube the belly, but a different take has now gained popularity where it's thinly sliced and presented in a pyramid shape.
West Lake fish in vinegar
This is a sweet and sour Hangzhou-style fish dish. poached so as to maintain its moist and soft texture.
River shrimp in green tea
Here, fresh river shrimp (always a little sweet) are quick fried with a little salt and fresh Longjing green tea leaves.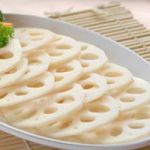 Specialising in seafood, with emphasis on freshness and salty dishes. The cooking techniques are well known for stewing, baking and steaming.
Ningbo confectioneries were celebrated all over China during the Qing Dynasty.
Speciality
Sanbei Lotus Root Thread Candy - It had once been added to imperial food as a tribute. It is crisp, fragrant and sweet with a unique flavor.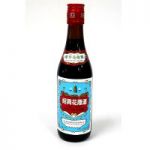 Shaoxing cuisine is fragrant, crisp, soft and glutinous with thick soup and pure flavor. It is rich in the simple style of water towns and ancient cities.
Spécialité
Shaoxing wine (Shaohing, Shaoshing) is one of the most famous varieties of huangjiu, or traditional Chinese wines, fermented from rice. It originates from the region of Shaoxing, in the Zhejiang province of eastern China. It is widely used as both a beverage and a cooking wine in Chinese cuisine. To learn more...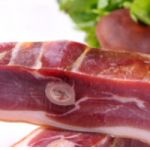 Renowned for its ham. Jinhua ham is a type of dry-cured ham named after the prefecture of Jinhua, where it is produced. The ham is used in Chinese cuisines to flavour stewed and braised foods as well as for making the stocks and broths of many Chinese soups. To learn more...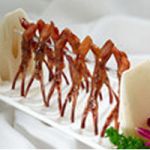 Over time, Wenzhou has formed its own cuisine with featured flavors, which combine both southern and northern dishes in China. A typical feature of Wenzhou dishes is its combination with seafood, as Wenzhou is a coastal city with abundant marine resources. There are over 250 delicious recipes based on sea food and using fish, shrimps, crabs and shells as their basic ingredients.
Specialities
Blood Clam | Duck Tongue | Fish Pellet | Raw Swimming Crab
Sansi Qiaoyu | Lamp Cake | Glutinous Rice | Wonton
Sponge Cake | Tangyuan | Wheat Cake | Double-Taste Crabs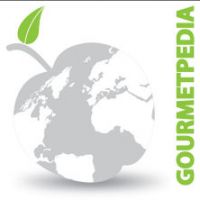 ©Copyright MSCOMM 1996 – 2022. Michèle Serre, Éditeur
Recipes

Products

Entertaining

Chefs

Hints & Tips

Glossaries