DOP since 1996
Production area
The production area extends from southern Lazio to the northern part of Campania, and some areas of Apulia. 58% is produced in the provinces of Caserta and Napoli, 34% in Salerno, 7% in southern Lazio and 1% in Foggia and Venafro.
For cow milk mozzarella, click here.
We should immediately point out that for purists, true mozzarella is only made with water buffalo's milk, whereas the mozzarella made with cow's milk is otherwise called fior di latte mozzarella.
Where its name come from?
The term mozzarella comes from the Italian word mozzare, that is to manually cut off the stretched curd using the index finger and thumb. The first historic documents on the term mozzarella date back to the 12th century and testify to the habit of the monks in the Monastery of San Lorenzo in Capua offer pilgrims a cheese called mozza or provatura (when smoked) accompanied by a piece of bread.
Mozzarella di bufala (or buffalo mozzarella) from Campania is made according to strict production rules that comply with procedures fine-tuned by the Consorzio di Tutela (Consortium for the Protection of buffalo mozzarella). Founded in 1981, it is the only institution recognized by the Italian Ministry of Agriculture and Forestry to protect, monitor, valorize and promote mozzarella di bufala DOP from Campania. Thanks to the Consortium, the buffalo mozzarella from Campania was the only one of its kind to obtain European DOP recognition. The production procedures envisage solely the use of whole buffalo milk (in addition to rennet and salt), which has a much higher protein, fat and mineral salt content as compared to mozzarella made with cow's milk. About 4 liters of milk are required to make 1 kg of mozzarella.
The product is packaged in cream or preserving liquid to ensure increased freshness. One production type calls for wrapping the mozzarella in myrtle leaves, an ancient system once used for packaging and transporting the cheese. The supple branches of the plant that cover the cheese give it a distinctive scent of myrtle.
Bocconcino
It weighs about 50 g, while true mozzarella can weigh between 250 to 500 g
Burrata
Mozzarella filled with crème fraîche
Affumicata
Smoked on straw
Treccia
Breaded instead of balls
..........
ID : 11805734 / lsantilli / MSCOMM
With the kind assistance of ENIT - Italian National Tourist Board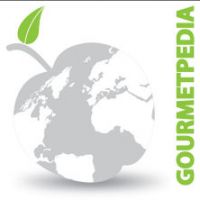 ©Copyright MSCOMM 1996 – 2019. Michèle Serre, Éditeur
Recipes

Products

Entertaining

Chefs

Hints & Tips

Glossaries