Habitat
oceans and fresh water
Origin
Sargasso sea
Etymology
Old English ael, from Germanic
Anguillidae family
Characteristics
white-fleshed oily fish.
General Information
Eel fry ("alevins" in French) are very young eels, only a few weeks old, with which chefs create a highly-prized dish.
Eels go upstream to mature, leaving the Sargasso Sea off the Florida coast where they were born and to which they will later return to spawn. They measure only about 8 cm in length when they leave for fresh water.
In the early days of the colony of New France, eels were an essential food source. "This fish takes the place of beef and they serve it all year long without tiring of it. Its fat is so tasty that the eel contains its own seasoning," said one 1651 account. Fished from August to November, it is then salted. Though the eel resembles a large snake, it is actually a bottom fish. Every fall on the south bank of the St. Lawrence where the river mists already have a salt flavor, when the winds become strong and the currents push towards the bank, the fishermen wait for the eels that descend the river on their way to winter in the warmth of the Sargasso sea where they reproduce. This strange fish that slips between your fingers but that can be caught in floating nets has an interpretation centre devoted to it in Kamouraska, Quebec.
Nutritional values per 100 g
Calories: 250; carbohydrates: 0; fat: 20 g; protein; 17 g.
Rich in calcium, magnesium, potassium, sodium and B vitamins.
Buying
Very fatty, eel is mostly sold smoked. It is difficult to find fresh, although it is available during the high season. The scarcity is due to export and our lack of interest. At home it is widely ignored, while elsewhere it is served on festive holiday tables. Did you know that Canadian eel is salted and hot smoked over beech wood and then sold for $15 per 100 g in Parisian fine food stores, where it is displayed alongside Russian caviar?
Preparing
Cut off the heads; cut out the fillets; remove the skin with a knife, taking off as much of the fat as possible with the skin.
How to skin an eel quickly: using a paring knife, make an incision just behind the head. Lift up the skin slightly and, using a kitchen towel to give you a better grip, pull on the skin.
Cooking
When the eel is under 55 centimeters long, it can be sautéed or fried. Cut up the eel, bone it and flour it. Fry it in very hot oil, flavouring it with rosemary branches.
When larger than that, it is usually fatter and tougher and is reserved for stewing or braising or even cooking in court-bouillon.
Eel in vinaigrette
Cut the eel into pieces; season with salt and pepper and cook in clarified butter. Brown lightly on both sides. Remove from the heat and sprinkle with breadcrumbs that have been browned in butter. Arrange on a mesclun salad. Drizzle with a half-cooked vinaigrette: color a few shallots in peanut oil. Liquefy in a blender. Finish the vinaigrette with a little wine vinegar and sherry vinegar.
Enjoying
Persillade of young eels with sorrel
Clean and trim 4 small eels (1 kg). Using a knife, bone the eels without separating the fillets. Beat them with a mallet to break up the sinews. Slowly cook 200 g of finely chopped shallots in butter. Season with salt and pepper. Place the shallots and 4 prunes on the eel fillets. Close them up and wrap in plastic wrap. Poach gently in consommé flavored with a small glass of dry white vermouth, such as Noilly Prat, for 30 minutes. Drain and set aside. Reduce the cooking liquid to a demi-glaze. Add 200 ml (3/4 cup) olive oil. Cut the eel into short lengths. Glace the eel in the reduced sauce. Add chopped herbs (chives, parsley, tarragon and chervil). Arrange the eel on plates. Serve with sorrel that has been wilted in butter and a few sprigs of fried tempura-battered chives.
Be daring! Cut up the eel, bone it and flour it. Fry in very hot oil, flavoring it with a few sprigs of rosemary. Serve over pasta tossed with oil and lemon juice. Decorate with candied lemon or citron peel.
Gourmetpedia
France
In the Basque country where they are called "pibales," eels are prepared with hot pepper and roasted garlic cloves and served steaming hot in earthenware casseroles. This dish is one of the masterpieces of the local gastronomy and can be sampled only in the spring.
Spain
Angulas – Every dish has its day, and this one is no exception. The best eel fry are those from Aguinaga. They are generally purchased cooked. If they have just been caught and are still alive, they are killed with strong tobacco. The eel fry are served in small earthenware dishes and are a rich and tasty food. The recipe is simple: a little garlic is fried in an earthenware dish. A hot chili pepper is rubbed over the bottom, the eel fry are added and they are cooked over high heat, stirred with a wooden spoon. When the dish begins to boil, they are removed and served right away.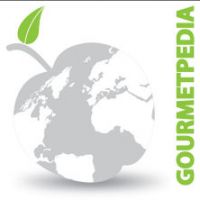 ©Copyright MSCOMM 1996 – 2023. Michèle Serre, Éditeur
Recipes

Products

Entertaining

Chefs

Hints & Tips

Glossaries