Buying lychees - Boat Lychees versus Plane Lychees with Alain Dutournier, Carré des Feuillants, Paris
On the market, you find lychees that aren't worth a thing: these are the "boat" lychees. But then there are the "plane" lychees, picked when ripe, with this wonderful rose flavour. They are available on the market for a month and a half or two months, depending on the year.
Origin: China and central Vietnam
Sapindaceae family, like the magnolia
Etymology

From the Chinese "li-chi"
Description
The lychee is a majestic tree with evergreen leaves, which can reach 6 to 12 m in height and which grows in tropical regions
The flowers turn into little globular fruits with white translucent flesh, which adheres to a large black stone in the center. The rough red shell (or outer covering) can be easily removed with the fingers. They are generally harvested in August.
Taste: sensual and very sweet, reminiscent of roses and some muscat grapes
Texture: similar to grapes
Nutritional values per 100 g
Calories: 66; Carbohydrates: 16.5 g; Fat: 0.4 g; Protein: 0.1 g;
Rich in vitamin C and potassium
Buying lychees
The fruit should give when pressed gently; avoid any with too many black marks
The shell should be red to dark red, even brownish, with a leathery, though not wrinkled, outer skin
Preferably choose lychees, which are still attached to the stem, with shells intact
A pinkish flesh is a sign of freshness
Storing lychees
Place unpeeled in the crisper of the refrigerator; will easily keep 2-3 weeks. May be frozen
Cooking tips
Peel or break the outer covering
It is usually eaten plain or in syrup
Cocktail suggestion - the juice can be used to subtly flavor champagne
Suggestions
Fruit salad - lychees, honeydew melon, cantaloupe and sugar; let sit for at least one hour before serving - for a prettier presentation use a melon baller to form balls of melon and cantaloupe
Use on skewers with mint leaves and cubed chicken
Attach lychees with toothpicks to baked ham; the lychees will flavour and tenderize the meat
Serve as a dessert soup with small vanilla and star anise flans
Chicken, lychee and star fruit stir fry - Cut two chicken breasts into cubes; sauté in a wok in a little peanut oil; add 20 ml soy sauce, 150 ml peeled, pitted lychees, 150 ml sliced star fruit, 5 ml green ginger and 40 ml sherry; when the chicken is cooked, add 20 ml cornstarch dissolved in a little water to the cooking liquid to thicken it; season to taste with salt and pepper; serve on green vegetables like bok choy
Gourmetpedia
Lychees are a simple dessert often found on Asian menus, especially in China and Japan, served plain or in syrup
Polynesia - Stuffing for a 2 kg turkey: Mix 425 g lychees, 500 g ground veal, 125 ml grated coconut, 200 ml breadcrumbs, the zest and juice of one lime, 1 lightly beaten egg, 5 ml fresh mint and 40 ml parsley
Or use them in a sherry sauce to accompany your Christmas turkey.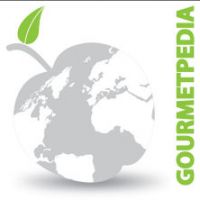 ©Copyright MSCOMM 1996 – 2022. Michèle Serre, Éditeur
Recipes

Products

Entertaining

Chefs

Hints & Tips

Glossaries