Crassostrea gigas / Ostrea eduüs
French: huître
Spanish, Icelandic, Portuguese: Ostra
German: Auster
Danish, Norwegian: Osters
Greek: Ostrea
Italian: Ostrica
Japanese: Kaki
Dutch: Oester
Turkish: Istiridye
Yugoslav: Kamenica
Swedish: Ostron
A short history and description
It's thanks to oysters' flavor - briny and salty with nutty overtones - that Cancale in France owes its reputation, as well as its status as a city, granted by King François I in 1545. However, he wasn't the only monarch to appreciate oysters' virtues. Henri IV was able to eat more than 20 dozen without being sick, and Marie Antoinette received whole carriageloads of them at Versailles!
Oysters are characterized by their flat or cupped shell, layered and striated. They are found from the coasts out to a depth of 20 meters. Cultivation takes 2 to 4 years to reach commercial size. It is carried out in "parks" in coastal areas, bathed by controlled waters to ensure the oysters' quality. The producer has to be careful throughout their growth to detach the oysters from each other inside the bags so that cupped oysters don't become "long" and to ensure that the flat species stay round. The best oysters are prepared by immersing them in "claires," natural ponds rich in phytoplankton. This method improves the quality and flavor of the meat.
Whether they're called Cancale, Marenne, Belon, Malpèque or Claire, oysters (bivalve mollusks) are categorized into three groups and are sold under the name of their place of origin or their maturity.
Ostrea, including Ostrea edulis - flat oysters
(Belon, Cancale or Marenne), found along the coasts of western Europe
Crassostrea - cupped oysters
Includes the Portuguese oyster with a very convex bottom shell, the Japanese oyster and most American oysters
Pycnodonta, including Pycnodonta cochlear, the spoon oyster
fished, but not cultivated, from Senegal to Great Britain
"Claires"
French official name given to these high-quality oysters based on their maturity and the number of oysters per "claire" or pond. The categories include fines, spéciales, fines de claires and spéciales de claires.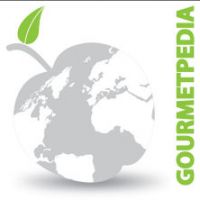 ©Copyright MSCOMM 1996 – 2023. Michèle Serre, Éditeur
Recipes

Products

Entertaining

Chefs

Hints & Tips

Glossaries