All About Truffles > Black Perigord Truffle
Contrary to what you might think, "Perigord truffle" is not a reserved designation of origin. It's a variety of truffle, to which the provenance is sometimes added. Many are found in southwestern France, in the Carpentras region and in Spain.
This is the most capricious and most prized of black truffles
Generally round in shape, Perigord truffles can reach the size of an apple, though most often they weigh about 60 g (2 oz.). The peridium is covered in pyramidical scales that range from reddish to black at maturity. Their flesh is firm, purplish-black when ripe, and marbled with fine, white, highly ramified veins that turn red upon contact with air, and black when cooked. They have a powerful intoxicating aroma.
The truffle is rare - finding one is like uncovering a treasure. The person who discovers it, in spite of any skill he has deployed in seeking it out, knows in the end that nature has given him a valuable gift, consenting to reveal one of its well-hidden secrets. For good cooks, a basket of truffles is an exceptional prize, even though some great restaurants may use several kilograms a day at the height of the season. With this "black diamond," the world of flavors opens up movingly and mysteriously.
With Jean-Michel Lorain, La Côte St-Jacques
Quality makes all the difference and depends particularly upon the gathering time. Their normal season of maturity is from December 1 to March 31. If the truffles are gathered in December, early January or before the first frosts, they won't be ripe enough. The later they are harvested in February, the stronger their aroma.
Buying
Whole fresh Perigord truffles
their black flesh, veined with white, only ripens after the first frosts. They are harvested between November and March.
Description: Bumpy outer covering, brown with red highlights; coal-black interior marbled with white.
Woodsy, earthy aroma with notes of toasted nuts. The flavor is slightly peppery with a lingering flavor. Their strong flavor makes them a good pairing with game, sausage and poultry.
As an hors d'oeuvre, grate fresh truffle over a slice of toasted country bread spread with goose fat.
Perigord brushed "extra" truffles
These are whole, evenly shaped truffles of excellent quality. For true truffle fanatics, grate them for dessert with vanilla ice cream (1/4 truffle per 2 scoops of ice cream).
Cooking
This uncommon raw material is a natural match for game, certain fish and shellfish, as well as the humble potato (its distant cousin), eggs and fresh pasta. But a chef's true talent is sometimes best revealed in minimalist dishes which allow the truffle's heady aroma and flavor to shine through uninhibited.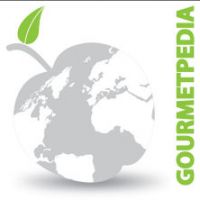 ©Copyright MSCOMM 1996 – 2020. Michèle Serre, Éditeur
Recipes

Products

Entertaining

Chefs

Hints & Tips

Glossaries