Christmas Jam (Compote) Recipe
Recipe

Photos

For the Christmas Eve meal, we dropped in on Véronique Kinal, gourmand and owner of a jam-making business called "Le Pectinarium," who, depending on the season and her own whims, boldly combines in her pots all sorts of combinations of fruits (nothing too forbidden), spices (nothing too dreary), sugar (not too much), in order to extract a hundred different flavours. No doubt you'll encounter her sweet countenance at the Montreux Christmas market where her stall groans under the weight of jars of jam, tea jellies and wooden gift boxes filled with lime tea. She shares her passion for jam with us in this Christmas surprise inspired by the thirteen Provençal desserts - enjoy it yourself or share it with friends as a special holiday gift.
Christmas Jam
Serve as a dessert on its own or as a complement to some good ice cream or gingerbread, or with Läckerli, a specialty of Basel…
***Measuring out the correct amount of ground cloves and star anise is relatively tricky, which is why I recommend instead using whole spices - besides, they look nice in the jars!
- 100 g (3 1/2 oz.) dried figs
- 100 g (3 1/2 oz.) dates
- 100 g (3 1/2 oz) dried apricots
- 150 g (5 oz.) apples
- 100 g (3 1/2 oz.) walnut pieces
- 100 g (3 1/2 oz.) blanched hazelnuts
- 100 g (3 1/2 oz.) blanched slivered almonds
- 50 g ( 2 oz.) slivered apricot pit kernels (optional)
- 300 g (1 1/2 cups) sugar
- Juice of 1 lemon
- Zest of 1 unsprayed lemon
- 1 cinnamon stick
- or a pinch of ground cinnamon
- 5 cloves***
- 2 star anise***
- 5 gren cardamom pods
- or a pinch of ground cardamom
For the 1.5 liters (6 cups) quince juice
- 2 kg (4 1/2 lb.) quinces
- 2 liters (8 cups) water
For the 100 g (3 1/2 oz.) candied oranges
- 2 unsprayed oranges
- 100 ml (6 tbsp.) orange juice
- 100 g (1/2 cup) sugar
Preparing the quince juice - Day 1
Remove the downy covering from the quinces and quarter them, removing the stem end and the rest of the flower.
Place into the jam pan, unpeeled and with their seeds; cover with water and boil over low to medium heat for 30 to 35 minutes, or until the fruit is tender.
Put into a strainer set over a bowl and let the juice run freely for several hours; set the juice aside in a cool place until the next day.
Preparing the candied orange
Scrub the oranges under cool water and cut them into 3 to 4 mm (1/8") thick slices, then cut the slices into small cubes.
Put the oranges into a pan; add the orange juice and sugar and cook, watching constantly, until the liquid has completely evaporated. At this stage, the little cubes of orange will be translucent.
This preparation can be made several days in advance and can be used for any citrus fruit.
Basic preparation - Day 2
Remove the stem ends from the figs (they should be soft like the other dried fruits) and cut them into 4 or 6 pieces; do the same with the apricots; pit the dates and cut them into quarters as well;
Peel and core the apples.
Measure out 1.5 litres (6 cups) of the quince juice, being careful to leave any sediment at the bottom of the bowl.
Pour this juice into the jam pan with the apples; bring them to a boil and cook just for 2 minutes;
lower the heat to minimum, remove the apples with a slotted spoon and put them through a food mill (using the large hole plate).
Return the apple puree to the jam pan; add all the other ingredients and bring the mixture to a simmer.
After 1 minute, pour the mixture into a bowl and set it aside in a cool place, covered with a piece of parchment paper, until the next day.
Finishing - Day 3
Transfer the mixture from the bowl back into the jam pan and gently bring to a boil; continue cooking at a simmer for another 5 minutes.
Skim if necessary; check the thickness (even though this jam is guaranteed to set) and while still boiling hot pack the jam into hot sterilized jars. Seal immediately.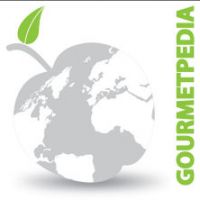 ©Copyright MSCOMM 1996 – 2022. Michèle Serre, Éditeur
Recipes

Products

Entertaining

Chefs

Hints & Tips

Glossaries