Recipe

Photos

The recipe is extremely simple, though its history somewhat less so! The competing brands of Bacardi and Havana Club both claim responsibility for the invention of the Cuba Libre, though no one has yet been able to determine the precise origin of this famous cocktail, much less which brand of rum was originally used to concoct it. But it's thanks to murky history like this that legends are created.
According to Havana Club, the only certainty is that this cocktail was first sipped in Cuba. The year? 1900. Or maybe before. 1900 is generally said to be the year that cola first came to Cuba, introduced to the island American troops. But "Cuba Libre!" was the battle cry of the Cuba Liberation Army during the war of independence that ended in 1878.
According to Bacardi: "The most popular cocktail in the world came about because of the US and Spain, when Teddy Roosevelt and his troops disembarked in great numbers in Cuba. One afternoon, a group of American soldiers on leave gathered in a Cuban bar. One of them placed the following order: Bacardi (Gold) and cola with ice cubes and a lime wedge. The drink incited the curiosity of the other soldiers who all ordered the same thiing. One of them then suggested raising a toast "Por Cuba Libre," in honor of the island's recent liberation." However, the Spanish-American war (and the liberation of Cuba) took place in 1898, while the importation of Coca-Cola to Cuba didn't come about until 1900...
It is whispered here that the recipe was kept by a few bartenders, but did not enjoy widespread success until later, during prohibition in the US (from 1919 to 1933).
For 1 glass
- 50 ml (2 oz.) white rum
- Juice of half a lime
- Cola
Fill a tall glass with ice cubes and half fill with cola.
Into a shaker also filled with ice cubes, pour 50 ml white rum and the juice of half a lime.
Shake well and add this mixture to the tall glass so that it floats on top of the cola.
Virgin Cuba Libre
a variation without alcohol.
Coppertone
Replace the rum with Malibu and the cola with cherry cola for a more exotic flavor.
Cuban Missile Crisis
Made with rum with a higher alcohol content.
In Nicaragua
White rum is replaced with Caña (the national brand of rum) and the cocktail is known as a Nica Libre.
In the US and Cuba, the Cuba Libre is often known as a Mentirita (little lie), in reference to Cuban politics!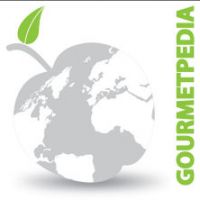 ©Copyright MSCOMM 1996 – 2019. Michèle Serre, Éditeur
Recipes

Products

Entertaining

Chefs

Hints & Tips

Glossaries