Recipe

Photos

Cooking time depends on meat thickness
Difficulty: Easy
Note!
The thicker the meat, the less hot the grill should be. A small steak will stand up to high heat. However, a naturally thick rib steak shouldn't cook too fast so that its surface is browned, not burnt. Instead, use medium heat.
- 4
beef
rib steaks or other cut, as desired
- oil
- salt and pepper
- spices to taste
Trim the excess fat from the steaks to prevent too much flare up and smoke.
Brush the steaks with a little oil on both sides. Season, but do not salt until the end of the cooking time.
Place the meat on the grill and cook for a few minutes. Turn with tongs (never pierce with a fork) and continue cooking. The cooking time will depend on the thickness of the meat and the desired doneness: blue, rare or medium.
With a little practice, you can judge doneness not just by color, but also by touch: soft, supple, firm.
Let the meat rest after cooking so that the meat relaxes.
These are only suggestions, since everything depends on the quality of the meat, the grill, the heat, etc.
If the meat is marinated, you can reduce the cooking time by half or at least a third.
For a 1 cm thick cut:
Blue > 1 minute on each side on very high heat > soft to the touch > internal temperature 45-50° C
Rare > 1 minute on very high heat for the first side and 2 minutes on high heat for the second > slight give when pressed with a finger > Internal temperature 50-55° C
Medium-rare > 1 minute on high heat for the first side and 2 minutes over medium heat for the second > pink juice will appear on the surface > internal temperature 55-60° C

Medium > 2 minutes on each side over medium heat > resists finger pressure > internal temperature 60-65° C
Medium-well > 3 minutes on each side over medium heat > pink in the center > internal temperature 65 - 70° C
Well done > 3 minutes over medium heat for the first side; reduce the heat and cook on the second side until the juices are dark brown > firm to the touch, exterior completely browned > internal temperature 70-75° C
For a 2-2.5 cm thick cut:
Blue > 1 1/2 to 2 minutes on each side on very high heat > soft to the touch > internal temperature 45-50° C
Rare > 2 minutes on very high heat for the first side and 4 minutes on high heat for the second > slight give when pressed with a finger > Internal temperature 50-55° C
Medium-rare > 3 minutes on high heat for the first side and 6 minutes over medium heat for the second > pink juice will appear on the surface > internal temperature 55-60° C
Medium > 6 minutes on each side over medium heat > droplets of blood will bead on the surface at the end of cooking > internal temperature 60-65° C
Medium-well > 8 minutes on each side over medium heat > pink in the center > internal temperature 65 - 70° C
Well done > 8 minutes over medium heat for the first side; reduce the heat and cook on the second side until the juices are dark brown > firm to the touch, exterior completely browned > internal temperature 70-75° C
***** CODE PUB = PUB_G *****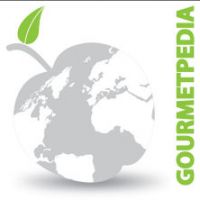 ©Copyright MSCOMM 1996 – 2023. Michèle Serre, Éditeur
Recipes

Products

Entertaining

Chefs

Hints & Tips

Glossaries