Langoustines with Chili and Sweet Garlic Nougatine Recipe
Recipe

Photos

Chef's Recipes

| | |
| --- | --- |
| | Alain Dutournier, Carré des Feuillants, Paris |
Flavors of France
Total time: 30 to 60 minutes
Preheat the oven to 150° C (300° F)
Preparation time: 30 minutes
Cooking time: Under 30 minutes, in several steps
Difficulty: Average
We Atlantic people - I come from a village 30 km from the ocean - really like spider crabs, but for me, the best shellfish is the langoustine, or Dublin Bay prawn. In my opinion the langoustine is the queen of crustaceans. Having a good understanding of its flavour and texture, as well as its fragility in cooking, I came up with the idea of roasting it in the oven, using its coral in frying its pincers, and playing with Espelette chili, Muscat wine and green onion.
I wanted to make a little nod towards Asia. I really like what is in the heads of the langoustines - the stuff that people never eat because they don't want to get their fingers dirty or because they don't know about it - and so I save this extraordinary coral. With langoustine tails that are not very firm, I make a stuffing to prepare the fried pincers. I thought about this for a long time since I didn't want to use any crème fraîche in it. Where I come from, it is not our tradition to bind things using milk or cream… so everything is "glued together" using a little egg white and yeast. I didn't want to fall into the trap of making a mousseline. I had a Vietnamese friend taste it - he laughed and said, "You make that like we do at home; we often use yeast as a binder." I should also add that yeast is a sterilizer so it promotes the langoustine's delicate flavour.
Then the langoustine is shelled, and then returned to its shell, so it is back in its element, served with a fried pincer, a little jus flavoured with Muscat de Rivesaltes, and a broth flavoured with langoustine, chicken stock and green onion (beloved in the southwest.)
To end the journey on an exotic note, I wanted to experiment with garlic, creating a garlic nougatine with crushed almonds, butter and a little sugar; I add some crushed peppercorns and pieces of fresh ginger to it. I tried to achieve a crispy texture, individualized by the garlic, but easy to digest, taking my inspiration from Chinese wisdom which always balances members of the onion and garlic family with ginger: yin and yang.
The garlic is chopped, rinsed and blanched. We never use crushed garlic with its bad-smelling yellow juice, nor do we use onion that has not been rinsed and finely chopped -it's aggressive and indigestible. My garlic has been blanched in milk and dried. The combination of garlic and ginger comes from a very ancient Chinese principle: wherever there is a little garlic, there is also always ginger to aid in assimilating and digesting the garlic.
Ingredients for 6 servings
- 10 g (1/3 oz.) yeast
- 50 g (2 oz.) flour
- 1 egg
- 50 ml (3 tbsp.) olive oil
- Salt
- 200 g (7 oz.) fresh white breadcrumbs
- Espelette chili
- Salt
Nougatine
- 10 g (1/3 oz.) fresh ginger
- 200 ml (3/4 cup) milk
- 50 g (2 oz.) cream
- 50 g (2 oz.) shellfish butter
- 50 g (4 tbsp.) powdered sugar
- 10 g (1 tbsp.) flour
- 10 g (2 tsp.) coarsely cracked black pepper
- Salt
Vinaigrette
- 6 "spécial" oysters
- Juice of 1 lemon
- 30 g (1 oz.) fresh ginger
- 4 green onions
- 120 ml (1/2 cup) Muscat de Rivesaltes
- 2 tbsp. light veal jus
- 4 tbsp. sesame oil
Preparing the nougatine
Peel and chop the garlic into brunoise (tiny dice), blanch it in milk, drain and let dry in a warm place (above the oven, for example.)
Chop the ginger into brunoise.
Heat together the butter, cream, powdered sugar and a pinch of salt. As soon as it comes to a boil, remove it from the heat and sprinkle in the flour; add the blanched garlic, pepper and ginger.
Cook in small, non-stick moulds in the oven for 15 minutes.
Preparing the langoustines
Remove the pincers and legs from the langoustines, clean out the heads; remove the coral and reserve it.
Then using small scissors, carefully cut through the circular cartilage on the underside of the langoustine's tail.
Reassemble the 24 nicest langoustines; place them on their backs on a baking sheet.
Combine the olive oil with the Espelette chili, brush over the langoustines and season with salt. Roast in a 220° C (450° F) oven for 6 to 7 minutes.
Preparing the 6 pincers and fritters
In a blender, combine the meat from the remaining langoustine tails, the coral from the 30 langoustines, 100 g of bread crumbs, a little salt, the yeast, and a pinch of Espelette chili.
Blend on high speed to make a smooth paste.
Form the mixture into 6 quenelles (little ovals), roll them in flour, then the beaten egg, and finally in the remaining bread crumbs.
Choose the 6 nicest pincers and place one of them into each ball, articulated side up. Set aside in a cool place.
Preparing the vinaigrette
In a saucepan, reduce the Muscat until you have 2 tablespoons.
Squeeze the lemon. Chop the ginger into brunoise (tiny dice).
Open the oysters and chop the flesh. Chop the green onions very finely and rinse under cold water.
Place the lemon juice, sesame oil, reduced Muscat, veal stock, 1/2 tsp. chopped ginger and the crushed oysters in a saucepan. Heat gently. Add the chopped green onions.
Roast the langoustines in a very hot oven (250° C / 480° F) for 5 to 6 minutes.
Fry the pincers for 4 minutes in peanut oil at a temperature of 170° C (340° F).
Place the roasted langoustines on a platter and nap with the warm vinaigrette. Accompany them with nice pieces of the garlic nougatine and the fritters which have been well-drained on paper towel.
***** CODE PUB = PUB_F *****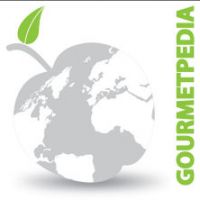 ©Copyright MSCOMM 1996 – 2023. Michèle Serre, Éditeur
Recipes

Products

Entertaining

Chefs

Hints & Tips

Glossaries