Nougat Mousse with Black Currant Froth and Verbena Jelly Recipe
Recipe

Photos

Chef's Recipes

| | |
| --- | --- |
| | Christian Petz, Palais Coburg, Autriche |
Flavors of Austria
Total time: more than 2 hours
Preparation time: 40 minutes
Cooking time: Under 30 minutes
Chilling time: 1 to 2 hours
Difficulty: Requires a certain dexterity
Here's a combination you'll find at ice cream makers: nougat-pistachio-black currant-lemon. Now think of these flavors in an unusual version consisting of a mousse made in a bain-marie, whipped, and made into jelly to create contrasting textures that delight the senses.
Ingredients for 6 servings
For the nougat mousse
- 1 sheet of gelatin or 1 1/2 packets of powdered gelatin
- 60 g (2 oz.) milk chocolate
- 70 g (2 1/2 oz.) nougat
- 1 egg
- 1 tbsp. milk
- Granulated sugar
- 1 tbsp. hazelnut liqueur
- 250 ml (1 cup) whipping cream
- Salt
For the pistachio cake
- 2 egg whites
- 1 1/2 tsp. granulated sugar
- 70 g (2 1/2 oz.) shelled pistachios**
- 50 g (2 oz.) shlled almonds**
- 1 tbsp. flour
- 110 g (4 oz.) powdered sugar
For the cassis foam
- 2 leaves of gelatin or 3 g of powdered gelatin
- 150 ml (10 tbsp.) Moscato d'
Asti
- 60 ml (1/4 cup) sugar syrup*
- 60 ml (1/4 cup) cassis (blackberry) liqueur
For the verbena jelly
- 60 ml (1/4 cup) sugar syrup*
- 150 ml (10 tbsp.) Moscato d'Asti
*Sugar syrup
Boil together equal quantities of water and granulated sugar to form a syrupy consistency.
**Almonds and pistachios
Grind the nuts to a powder in a food processor. You can also buy bags of already ground almonds and pistachios.
Nougat mousse
Soften the gelatin in cold water.
Cut the chocolate into pieces. Melt the chocolate and nougat in a double boiler.
Whisk the egg, milk and sugar together over the steam; break up the gelatin and blend it into the mixture; add the liqueur, off the heat. Stir until cooled.
Whip the cream with a few grains of salt to form peaks; gently fold in the preceding mixture (3). Pour into a bowl and let cool.
Cake
Beat the egg whites with the sugar.
Blend in all the other ingredients.
Pour evenly into a baking sheet lined with parchment paper. Bake for about 8 minutes at 180° C (350° F).
Black Currant Froth
Soften the gelatin in cold water.
Whisk the Moscato d'Asti, sugar syrup and cassis liqueur in a double boiler.
Break up the gelatin and dissolve in mixture 2.
Pour into a bowl and place over crushed ice; whisk until the mixture cools and thickens somewhat.
Pour into a deep dish - the mixture should be about 3 cm (1 1/4") high; refrigerate immediately.
Verbena Jelly
Rapidly boil the sugar syrup and verbena; remove from the heat and strain.
Boil the sugar syrup again with the agar agar. Stir in the Moscato d'Asti. Pour into a cup and let set in the refrigerator.
Cut the jelly into small dice.
Presentation
Cut the cake into 6 portions.
Cover each portion with cassis foam.
Cover the sides with nougat mousse.
Garnish with the verbena jelly dice, berries, chocolate shavings, wafers and edible flowers.
Moscato d'Asti
***** CODE PUB = PUB_F *****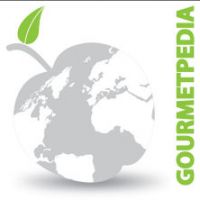 ©Copyright MSCOMM 1996 – 2021. Michèle Serre, Éditeur
Recipes

Products

Entertaining

Chefs

Hints & Tips

Glossaries