Sea Bream Roasted with Bay Leaf and Lemon with Fennel Seeds and Green Tomato Jam Recipe
Recipe

Photos

Chef's Recipes

| | |
| --- | --- |
| | Olivier Roellinger, Les Maisons de Bricourt, Bretagne |
Flavors of Brittany
Total time: more than 2 hours
Prep. Time: 3 hours in advance
Waiting Time: 24 hours - The tomato jam is made in advance
Cooking Time: 3 hours for the jam; 30 minutes for the fish stock; + under 1 hour before serving
Difficulty: Easy
At the beginning of autumn, sea breams prepare to dive into deep waters for winter; it is then that they are at their meatiest. Meanwhile in vegetable gardens, tomatoes that no longer have enough sun to ripen begin to wonder whether they will end up on the compost heap. This is the time to pair them with a gleaming fish to create one of those convivial dishes that you place joyously in the center of the table. The sight and smell of this dish are guaranteed to awaken everyone's appetite.
All about cilantro (or coriander)
For 4 servings
- 1 onion
- 12 small shallots
- 1 lemon
- A few sprigs of thyme
- 1 tbsp. fennel seed
- 2 peppercorns
- 200 ml (3/4 cup) fish stock
- 200 g (7 oz.) mussels
- A few parsley stems
- Sprigs of wild fennel
- 100 g (6 tbsp.) butter
- Sugar and salt
Tomato jam
- 150 g (3/4 cup) sugar
- 1 tbsp. lemon juice
Fish stock
- 2 leeks, white part only
- 1 carrot
- 1 onion
- 1 small stalk of celery
- 1 clove of garlic
- Thyme, parsley, bay leaf
- Zest of 1 orange
- 1 slice of fresh ginger
- 200 ml (3/4 cup) sweet wine
- 400 g (14 oz.) sole bones
- 1 liter (4 cups) water
Prepare the green tomato jam ahead of time
Stem the tomatoes and cut into large pieces.
Sprinkle with sugar and lemon juice.
Leave to macerate in a cool place for 24 hours, then cook for at least 3 hours over low heat, stirring often to prevent the jam from sticking. The jam will keep for a month in the refrigerator.
Fish stock
Rinse the bones under running water.
Cut the carrot, onion and leeks into a mirepoix (small dice).
Sweat the vegetables in butter. Add the sweet white wine. Boil vigorously for 1 minute.
Add the bones, and the 1 litre of water to cover. Add the herbs, lemon zest and ginger.
Bring slowly to a simmer and cook for about 30 minutes, without skimming, to obtain a natural clarification.
At the end, strain carefully through a fine strainer. Set aside in the refrigerator. This stock keeps for 4 to 5 days but you can also freeze it in an ice cube tray to use it easily in cooking.
Assembly
Carefully scale the sea bream and gut it, making the smallest possible incision. Fill the fish with fennel stalks.
Peel the onion and shallots.
Peel the lemon and cut into segments; set aside two strips of zest and blanch them in boiling water.
Scrape and clean the mussels under running water. Open them over high heat. For this dish, we are interested only in their cooking liquid. The mussels can be used in another dish, or offered on small skewers as a starter.
Final preparation
In a saucepan, cook the whole shallots in 100 ml (4 oz.) fish stock and enough water to cover. Add a generous knob of butter, salt, pepper and a good pinch of sugar. Cook, covered, for about 15 minutes. Only a syrupy liquid should remain.
Dice the onion. Heat the oven to its highest setting. Heat a baking dish in the oven and place the fish in the dish, along with the onion, pepper, coriander, 80 g (about 2 1/2 oz) of butter cut into small pieces, fennel, lemon zest, thyme sprigs, 100 ml (4 oz) fish stock and the filtered mussel juice. Bake for 20 minutes. You should be able to pull a bone from the dorsal fin, but with a little resistance.
Heat the tomato jam and the shallots.
Finishing
Place the fish on a cloth in a serving dish. This will allow you to cut the fish in front of the guests without it slipping on the plate, and will absorb the juice from the fish.
Strain the cooking liquid through a fine strainer, pressing it down. Check the seasoning and the acidity.
Serve the juice in a sauce boat, and the shallots and jam, decorated with a few raw lemon segments, in a side dish.
***** CODE PUB = PUB_F *****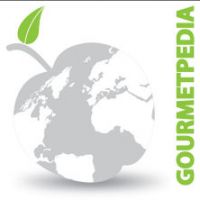 ©Copyright MSCOMM 1996 – 2018. Michèle Serre, Éditeur
Recipes

Products

Entertaining

Chefs

Hints & Tips

Glossaries