Coriandrum sativum
Herb: leaves (cilantro) Spice: seeds (coriander)
French: coriandre
Portugueseu: coentros
Spanish: cilantro
Other name:
Chinese parsley

Talking about coriander with Olivier Roellinger
In 1982, the year we opened our family business, I remember that all I could find at the Lices market in Rennes were two bunches of coriander and two bunches of basil. These herbs were impossible to find north of the Loire. Thanks to the Maghreb and Asian communities, we can now enrich our cooking with these marvellous aromatic herbs. In the Middle East, coriander has been appreciated since ancient times; its seeds have even been found in the pyramids. The Romans and Jews carried this herb back from their travels and later Charlemagne advised the cultivation of this umbellifer which, mixed with cumin and vinegar, could be used to keep meat longer. The Indians and Chinese have also been devotees of coriander for a very long time, and today it's the most-used aromatic plant in the East.
A surprising story
The first colonists of the New World brought it to North America and grew it from 1670 in Massachusetts; from there it invaded the three Americas, and particularly the cooking of Latin America. As a result, this plant, of which both seeds and leaves (cilantro) are used, is present in most of the world's cuisines. For a long time Europeans didn't like the smell of the leaf, which is reminiscent of beetles; in fact the word coriander comes from the Greek koris which means "male beetle."
Cooking Tips
To appreciate this herb it's often best to grind it with other spices or garlic, or to pair it with mint. The seeds have long had a place in French gastronomy: they are often found in recipes titled "à la grecque," particularly with mushrooms and vegetables. In my kitchen this spice appears in several mixes. It's characterized by its fresh, lightly peppery scent, and its flavour is both sweet and intense with notes of citrus zest.
You can put the seeds in a pepper grinder to season a fish fillet, scallops or simply a salad. I use the leaves in bouillons and nages for fish and shellfish. With crabmeat, I like to mix coriander leaves, chives and mint. They often add that little something extra to a recipe.
The world's great chefs and unsung talents all find multiple ways to slip coriander into a dish. The two main types of coriander are Moroccan and Indian. I prefer the latter, which is sweeter and more subtle. I toast it lightly in a dry frying pan without letting it colour. You see now that it's one of my favourite spices, and what's more, it contains an essential oil which is excellent for digestion. The ancient Chinese long ago extolled the virtues of this plant, which they said would make you immortal. And for the enjoyment of the gardener-cook: coriander, along with saffron, is the only spice that you can grow on your balcony in Western Europe.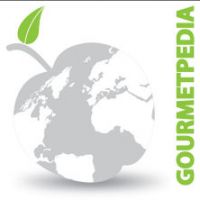 ©Copyright MSCOMM 1996 – 2022. Michèle Serre, Éditeur
Recipes

Products

Entertaining

Chefs

Hints & Tips

Glossaries