Turkey Mole Poblano - Turkey in Mole Sauce Recipe
Recipe

Photos

Flavors of Mexico
Total time: more than 2 hours
Prep. time: 40 minutes
Cooking time: Several hours, depending on the size of the turkey, allowing about 30 minutes for the sauce
Difficulty: Easy
History
Though Mexicans usually use chocolate in a hot drink, they caused a great culinary stir when they invented a cocoa and chili-based sauce to accompany chicken and turkey, a classic recipe that adventurous cooks can try for themselves. It probably dates from the Aztec period. Traditionally it took three days to make this thick, brown, distinctively-flavoured sauce. All the ingredients were crushed in a "molcajete," a three-footed mortar made from volcanic stone.
But the modern version can be traced back to the 16th century and the convent of Santa Rosa in Puebla, a state in south-central Mexico, west of Veracruz. The nuns, renowned for their culinary skills, found out on the very day of his arrival that the archbishop of the diocese had decided to pay them a visit… and to stay for dinner. In a panic, and after a short prayer asking heaven for inspiration on how to satisfy such a distinguished guest, they brought out everything they could find in the pantry. In a large bowl they mixed together the traditional chili peppers, then added almonds, tomatoes, garlic, onions, bread, tortillas, sesame seeds, sugar, raisins, bananas, lard, avocado leaves, herbs and a few other spices. They pounded and blended the mixture and added a little bitter chocolate to enhance the flavor. While this "mole," or sauce, was simmering, they sacrificed a turkey and simply put it on to roast. And so they were able to set before the prelate a turkey covered with this miraculous sauce. He was enchanted.
Chef's tips
Serve the turkey generously covered with sauce; sprinkle with toasted sesame seeds. Accompany with refried beans (frijoles refritos) and tamales.
This sauce can also be served with tortillas, tamales or chicken.
It's possible to decrease the quantity of chilies if you prefer a milder sauce.
- 8 mulato chilies
- 5 pasilla chilies
- 3 chipotles
- 3 tbsp. chili seeds
- 250 g (9 oz.) butter or fat
- 12 physalis (tomatillos)
- 4 tomatoes, peeled, seeded and chopped
- 3 tortillas
- 3 cloves of garlic, chopped
- 1 onion, finely chopped
- 1 stale bread roll
- 2 liters (8 cups) chicken stock
- 2 tbsp. vinegar
- Oil
Clean, trim and cook the turkey in boiling water; once it is cooked, cut into pieces and fry in a little oil or butter;
purée the tomatoes and chipotle peppers; cook gently in a large saucepan;
add the chicken stock and continue cooking for a few minutes; set aside;
toast the sesame seeds in a dry skillet;
fry the crumbled bread in a little oil and set aside; fry the tortillas and set aside;
fry together the chilies, pumpkin seeds, peanuts, almonds, anise, cloves, allspice and cinnamon; when the ingredients are thoroughly heated; grind them together with a little bit of water;
roast the tomatillos, garlic and onion; blend into the previous mixture and grind again;
place the mixture on the heat; mix in 1 liter (4 cups) of stock; let the sauce thicken gradually over low heat, stirring continually so that it does not stick;
pour the mole sauce into the pot containing the turkey; add the tomato purée and combine;
grate the chocolate and blend into the sauce; reheat just to the boiling point to obtain a nice thick sauce;
remove from the heat; add the spoonful of vinegar and the melted lard;
sprinkle everything with toasted sesame seeds.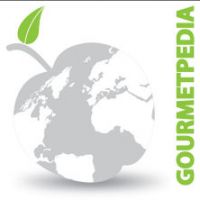 ©Copyright MSCOMM 1996 – 2022. Michèle Serre, Éditeur
Recipes

Products

Entertaining

Chefs

Hints & Tips

Glossaries