A culinary Tour of the Auvergne
The cuisine of the Auvergne region, located in south-central France, is often thought of as heavy and unsophisticated. But it's only people who aren't very familiar with it who think that way! The cooking of the Auvergne was often marked by the aroma of cabbage cooking in a cauldron in the hearth during long winter evenings. Cabbage soup (transformed into "potée" by the addition of pork products), stuffed cabbage, cabbage sausage from the Thiers region… all bear witness to the region's love affair with this versatile vegetable. Even today, locals aren't above placing some thick slices of rye bread into their soup bowl and softening it with the "juice" from the potée, then eating it with a piece of salt pork, sausage and cabbage – a tradition that dates far back in time. A regional bard named Vermenouze even claimed that lentils were part of the dish.
These days, though pigs can worry less about being singled out on a winter morning by a villager with the pork butcher in tow, pork is still a the staple of Auvergnat tables, in the form of extraordinary dried hams; fresh and dried sausages; trotters, breaded or braised in white wine; or bacon cooked with green Puy lentils. Besides all the delicious pork products you'll find meltingly-tender Charolais beef and the flavorful meat of Salers cattle, the pride of Cantal's breeders. If you happen to be in Allanche in the third week of May, you can take in the coquettish parade of Salers cattle with their dark brown coats wending through the streets, heading for the grazing slopes of the Cézallier. This is the summer festival marking the tradition of transhumance, the centuries-old practice of moving animals seasonally to new feeding grounds.
The potato also holds a proud place in Auvergnat cuisine. It's common here to serve a side dish called "truffade," shredded cooked potatoes fried with strips of "Tomme" (fresh Cantal cheese), or "aligot," mashed potatoes with garlic and Tomme, or as a first course, potato "paté" (a kind of potato pie). And if you opt for lamb, try the "gigot brayaude," leg of lamb roasted with sliced potatoes and onions: it will melt in your mouth!
The spring waters bring with them the fishing season. Wild trout from mountain streams are prepared in countless ways. Salmon is a dish for celebrations, and arctic char, another aristocratic fish, is sought out in the deep waters of the crater lakes. And we can't forget to mention pike and perch as well!
And when nature in Auvergne dresses in its fall colors, deer, wild boar and all kinds of furred and feathered game take over the kitchens. Here, more than elsewhere, man lives in close association with the flora and fauna. Wild mushrooms are a natural accompaniment to local dishes. Then comes an impressive array of cheeses: Saint Nectaire, Bleu d'Auvergne, Fourme d'Ambert, Cantal, Salers, and more. There is also the local Tomme "aux Artisons," a connoisseur's secret made from whole milk, the surface of which is covered with acarids ("artizou" in the local dialect), small mites that create and ripen the cheese. Available in small markets of the Auvergne, this is the cheese of the peasants and a cause for celebration in the region. Thierry de Margaridou explains that such foods are treasured and important elements of the Auvergnat identity.
In Auvergne, the rich array of desserts ranges from preserved fruits and blueberry tarts to fougasse (the famous rich bread of Cantal), apple "pompe" and cream-filled pastry horns.
The wine region known as the "Côtes d'Auvergne" includes five vineyards producing reds, whites, and "gris" or rosés. Whites are made from Chardonnay grapes, reds from Pinot Noir and white-juice Gamay Noir, and the gris or rosés from Boudes, Chanturgue (the most prestigious), and Madargue. Saint-Pourçain produces light fruity reds and supple whites. Why not try a perch or carp fillet with Saint-Pourçain wine?
This brief overview of the gastronomic riches of the Auvergne would be incomplete without a mention of the apéritifs made with gentian root, still and sparkling mineral waters, and the liqueurs typical of the Auvergne that all happily contribute to the pleasures of a good meal.

Cornas et Cornets is a festival where you can eat hand-rolled cookies. And there's nothing like filling them with ice cream, whipped cream or fruit! So all you sweet lovers and unabashed gourmands, head for the squares and streets of the medieval city of Murat on September to enjoy some cornas and cornets!

In October in Raulhac - Acabatz d'entrar!
A fall festival where you can eat tome cheese pie.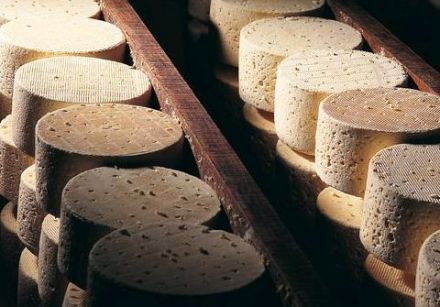 ..........
In collaboration with CRT d'Auvergne
Collaboration: Auberge Margaridou, Aubeyrat 43450. margaridou@wanadoo.fr
Excerpts from the "Guide des Produits et de la Gastronomie" Chambre Régionale d'Agriculture d'Auvergne, Jean-Claude BIGAY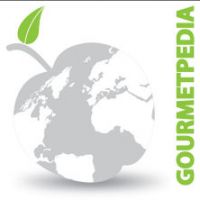 ©Copyright MSCOMM 1996 – 2022. Michèle Serre, Éditeur
Recipes

Products

Entertaining

Chefs

Hints & Tips

Glossaries