From the pasture-land in the Po Valley to Alpine meadows on the Asiago plateau, the milk-collection areas and the specified traditional zones of production, which have been established by law, lie within four provinces in the north-eastern region of Italy. The areas are the two provinces of Trent and Vicenza, and parts of the lowland provinces of Padua and Treviso.
One cheese, with two different flavours
Asiago is an Italian, Protected Designation of Origin cheese produced with two distinct flavours, corresponding with the fresh and ripened varieties. The two varieties can be differentiated not only on the basis of their taste and consistency or the length of the maturing period, but also with respect to the methods of production used.
Fresh Asiago
This variety of Asiago has an aroma slightly reminiscent of yoghurt and butter. It is soft to the touch, but not sticky or greasy. Its pale straw yellow colour is indicative of its freshness and ageing period of only 20 days. This highly 'soluble' cheese has a soft, slightly adhesive structure when tasted. The flavour is sweet, with a touch of acidity due to its freshness. It is not salty and, above all, it is never bitter. Again, to the palate, this variety is reminiscent of yoghurt, butter and whole milk. Once a morsel has been swallowed, a slightly sweet, mildly acid taste tends to linger in the mouth.
Ripened Asiago
This variety has a much more distinct taste. Its aroma is stronger with respect to that of the pressed, fresh type and is reminiscent of the fragrance of yeast, dried fruit and occasionally one can even distinguish a note of boiled chestnuts. To the touch, it is fairly solid; slightly elastic if relatively young, and harder when fully matured. The darker shades of straw yellow typical of this variety can sometimes reach the intensity of amber.
In the mouth, it reveals its distinct consistency and requires a longer time to masticate properly but it is also quite soluble. The sweet taste can acquire a somewhat more savoury flavour and ranges to slightly piquant. The rich aroma becomes refined with seasoning and has notes of dried fruit, butter and can also be sometimes reminiscent of exotic fruits. After swallowing, the mouth retains the savoury taste, and is easily freed from particles of cheese formed by mastication.
Cookery notes and serving asiago cheese
Fresh Asiago: The fresh variety can be the basis of a second course or sliced to fill sandwiches for a snack or picnic. It can be cut up into cubes and combined with other ingredients to make a cheese salad, or finely cut and spread over omelettes or baked with noodles and other types of pasta in the oven.
Ripened Asiago: The most mature variety (Asiago stravecchio) can be served at table as the basis of a second course, as an accompaniment or at the end of a meal together with fresh fruit. It can be grated over maccheroni, noodles and all types of pasta. It can be heated with other ingredients in a small casserole dish or used to garnish a fresh salad.
Storing Asiago cheese
Slices of all sizes should be cut as neatly as possible, wrapped in polythene at a temperature of 8/9°C. Fresh Asiago will not last as long as the matured variety, and should therefore be consumed more quickly, also as an ingredient in various dishes. The mature stravecchio variety can be stored wrapped in cloth or linen also at higher temperatures.
Fresh Asiago: in domestic environments, not longer than 8-10 days.
Ripened Asiago: up to 1 month, provided it is kept in a suitable environment.
Combining asiago cheese with wine
Fresh Asiago: Due to its delicate consistency and flavour, fresh Asiago requires wines which are rather delicate, such as young, white or soft, light rosé wines. When offered as an accompaniment with aperitifs, a dry sparkling wine served at a temperature of 7/8°C would also be a fair option.
A few examples: Valpolicella classico, Vernaccia di San Gimignano, Biferno rosato, Franciacorta spumante brut.
Ripened Asiago: In the case of matured Asiago the choice of an accompanying wine depends on the seasoning period of the cheese. The longer the cheese has been left to mature, the stronger the wine.
A few examples: Cabernet dei Colli Berici, Colli del Trasimeno rosso, Solopaca.
..........
Thanks to the Conzortio Tutella Fromaggio Asiago for their kind assistance.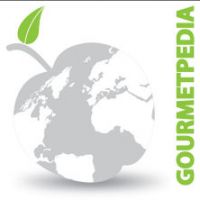 ©Copyright MSCOMM 1996 – 2023. Michèle Serre, Éditeur
Recipes

Products

Entertaining

Chefs

Hints & Tips

Glossaries