Etymology
Middle English "haly butt," meaning "holy flatfish."
Pleuronectidae family like the turbot, but smaller.
Characteristic
Moderately fatty firm-fleshed fish.
Alaska Halibut
Halibut from the clear, icy waters off the coast of Alaska is prized for its delicate flavor, snow-white color and firm texture. This premium whitefish adapts well to baking, broiling, frying, poaching or barbecuing and is compatible with any number of flavor accents and sauces. alaska halibut is an excellent source of high-quality protein and minerals. It is low in sodium, fat and calories and contains a minimum of bones.
Greenland Halibut
This fish is closely related to white halibut, which it resembles. Greenland or "black" halibut belongs to the order Pleuronectiformes (side-swimmers) and is distinguished from other flatfish by several characteristics, particularly the position of the left eye, which has not totally migrated to the right side, and the color of the underside, which is dark gray rather than white. Greenland halibut lives in the cold northern waters of the Atlantic and is more abundant in places that have a large shrimp population.
Pacific halibut
It is one of the most versatile and forgiving of fish, perfectly adaptable to any method of cooking it will stay moist and tender even if inadvertently overcooked.
White Halibut
This fish, of remarkably divergent size, is the giant of the flatfish family. It has a large mouth and a forked tail, with a long flat body. The color of its topside varies from greenish gray to dark brown, while the underside ranges from white to gray or white with gray markings.
Nutritional values per 100 g
Calories: 111.2; carbohydrates: 0 g; fat: 3.6 g; protein: 19.7 g; cholesterol: 47 mg.
Rich in calcium, magnesium, potassium, sodium, provitamin A, vitamins B and E and beta-carotene.
Buying
Greenland halibut is less delicate than Atlantic halibut. The smaller the fish, the more refined, moist and prized its flesh.
Cooking
Halibut is a lean, mild-flavored fish. Its white flesh is dense with a fine grain. It should be three-quarters cooked and left to rest to obtain the best texture. Once cooked, the fish can be broken up into flakes with a fork.
Poach in court-bouillon, plain or rolled around a crab filling, or poach in white wine with a shrimp garnish.
Pan-fry in olive oil and serve on vegetables, Greek-style.
Pan-fry in butter and serve with butter whisked together with vermouth and shallots.
Halibut pairs well with mace and chervil.
In the Magdalen Islands, halibut steaks are dipped in a mixture of fresh cream seasoned with salt, pepper and a touch of vinegar, then coated in breadcrumbs and cooked in the oven, dotted with butter.
The Japanese buy black halibut whole and transform it into sushi and sashimi. It is a fish that takes well to marinating, since it absorbs the ingredients. Rich in omega-3 fatty acids, it's ideal for cold smoking.
Enjoying
Jacques Robert, of the Tournant de la Rivière in Carignan, Quebec, cooks halibut in the oven on top of sliced potatoes, moistened with 250 ml (1 cup) of cider and 250 ml (1 cup) of liquid from cooking 3 bunches of green onions for 7 to 8 minutes. Given a drizzle of lemon juice, the halibut fillet is served with the cooking juices, enriched with a little cream, and the tender cooked green onions.
It can also be pan-fried in oil and left to rest in a low oven (70 ºC / 150 ºF) with some slivers of ginger.
Steamed on braised leeks
In a sauté pan, sweat some young leeks, cut into strips, in a little foamy butter. Add a few ladlefuls of vegetable stock to amply cover the leeks. Simmer for about 15 minutes until the liquid has almost completely evaporated. Season the halibut with salt and pepper; place on the leeks and cook covered for 10 minutes. Turn and cook 10 minutes longer.
..........
Illustration courtesy of Fisheries and Oceans Canada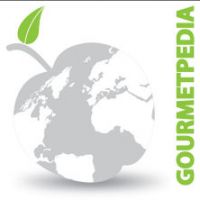 ©Copyright MSCOMM 1996 – 2023. Michèle Serre, Éditeur
Recipes

Products

Entertaining

Chefs

Hints & Tips

Glossaries