Ribes nigrum
French: cassis
General Information
Origin: Northern Europe
Etymology: "Currant" is a corruption of "raisin of Corinth," and became a name applied to numerous fruits.
Saxifrageae (currant) family
Much less acidic than the red currant, blackcurrants are gathered on the feast of St. John. For this reason, in Germany they are called "Johannisber," or St. John's berries. Its leaves are similar to other members of the currant family, but are a paler green. The flowers are pinkish and appear on the bush like interwoven lacework.
These little black berries grow in clusters, their thin skin covering a gelatinous green pulp. Known as "cassis" in France, they are popular for making a cordial of the same name. The "Noir de Bourgogne" cultivar became famous when a liquor-maker in Dijon perfected a recipe for cassis liqueur. Later, it was a deputy mayor of Dijon named Kir who further popularized cassis by adding a splash to a glass of white wine and serving the new drink (now named for him) at official receptions.
Medicinal properties
As early as the 18th century, medical treatises praised blackcurrant's beneficial effects in treating stomach and liver ailments. The French name "cassis" is related to "casse," a purgative fruit once very popular in Europe. Even today, applying blackcurrant jelly to a burn soothes the pain and prevents the formation of blisters.
But it is the leaf that plays the most important role: it is an antirhumatismal, diuretic and remedy for cellulite and rheumatic problems.

Nutritional values per 100 g
Calories: 60; water: 83%; sugars: 10 g; carbohydrates: 15 g; fat: 0.4 g; protein: 0.9 g.
Rich in vitamin C, citric acid (hence its sour taste), pectin and potassium.
Buying
Choose small black berries, firm, shiny and uncrushed.
Storing
Blackcurrants are fragile and should be eaten the same day, or shortly afterwards.
To keep them longer, remove the larger berries from the stems, seed them and freeze them flat in a plastic bag. Smaller berries can be made into sorbet, coulis, jam or jelly, depending on the amount of pectin they contain.
Preparing
Do not soak the berries: rinse them briefly in water. Handle as little as possible.
Cooking
• Use whole berries in clafoutis or cakes, or to accompany a salad with chicken livers.
• Poach them in syrup, flavor with a few drops of cassis liqueur, and serve over ice cream or cake.
• Add blackcurrant purée to red meat sauces.
• Jelly – to accompany cooked apples, braised cabbage or fatty fish.
Enjoying

Frozen charlotte - soak a sponge cake with blackcurrant syrup. Cover with whipped cream and blackcurrants. Repeat the layering several times, and freeze.
Cook blackcurrants over high heat until they burst, add butter and serve with duck breast, guinea fowl, roast pork or poached skate with vinegar.
Thin some jelly with balsamic vinegar, aged wine vinegar and demi-glaze to accompany roast squab.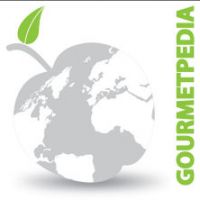 ©Copyright MSCOMM 1996 – 2019. Michèle Serre, Éditeur
Recipes

Products

Entertaining

Chefs

Hints & Tips

Glossaries