Round morel - Morchella rotunda
Common morel - Morchella esculenta / vulgaris
Conical morel - Morchella conica
French: Morille
Also called: Sponge mushroom
Etymology
From the Dutch "morilje"
Description
Class: Discomycete
A mushroom with a wide stem topped by a globular or conical hollow cap 6 to 12 cm in height.
Blond, brown or grey, morels, like a kind of vegetable "sponge," grow from April onward.
Nutritional values per 100 g
Water: 89%; Fat: 0.4 g. They contain more protein than most vegetables (2.7 g).
Rich in vitamins E, D, K and especially those of the B group, trace elements (selenium, potassium and iron), and phosphorus. Their fiber is conducive to proper intestinal function.
Buying morels
The head and stem should be firm and unblemished.
They should be dry and velvety to the touch, not sticky.
Dark-colored morels with short stems and round caps are the most prized.
Storage
Morels are delicate, but will keep several days in the refrigerator.
To keep longer, place in olive oil.
They retain all their flavor when dried. Place them on a platter at room temperature or in a very low oven. Once dried, they can be pulverized to be used in many dishes, or else rehydrated in cooking liquid.
Cooking tips
WARNING: Toxic if eaten raw!
If you really must wash morels, which is often the case (unlike with other mushrooms), wash them quickly under a trickle of water to which some vinegar has been added. Blot dry immediately.
Mushrooms can be cooked in a pan with or without fat, but always on low heat to start, in order to "sweat" them. When their cooking water has evaporated, they can then be braised or sautéed.
Do not use their cooking liquid as you would do with other mushrooms.
Suggestions
It is very difficult to describe the morel's renowned flavor, with its overtones of hazelnut and meat.
A simple knob of butter will bring out its character and richness. Morels go extremely well with a light Madeira sauce which can be served with chicken breasts or veal scaloppini.
They also are a wonderful accompaniment to dishes with cream sauces, to which they impart their delicious essence.
Carême suggested using them in an herb sauce with rosemary, sage, thyme, basil, bayleaf, cloves, nutmeg and black pepper.
Bernard Loiseau serves them with a soft-cooked egg on top.
Gourmetpedia
Ardèche - veal cutlets, 40 g dried morels, 500 ml crème fraîche, half a tablespoon vinegar, 1 tablespoon oil, salt and pepper.
Morel Sauce
Cook the morels in butter, covered, for about 3 minutes;
add a chopped shallot; deglaze with white wine and reduce until almost all the liquid has evaporated;
add some chicken stock, cream, lemon juice and walnut alcohol; let simmer a few minutes until the sauce achieves a nice consistency;
season with a little salt and a pinch of cayenne pepper.
..........
Photo : Ponderosa Mushrooms, BC, Canada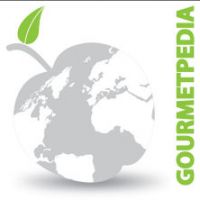 ©Copyright MSCOMM 1996 – 2023. Michèle Serre, Éditeur
Recipes

Products

Entertaining

Chefs

Hints & Tips

Glossaries