French: pâtisson
Other names: Summer crookneck squash, Custard marrow
Etymology
From a "pan for baking a patty."
All about pattypan
Origin: North America, Central America
Cucurbitaceae family.
Brightly colored, this little squash comes in numerous varieties: white, bright yellow or orange, and ends in a thick green tail. The pattypan is about the size of a pepper, semi-spherical in shape with a scalloped border.
The French name pâtisson comes from the Provençal word for a cake made in a scalloped mould. It also bears the French nicknames of "Israel artichoke" and "Priest's bonnet." Well known for its decorative uses, this member of the Cucurbitaceae family is often ignored once mature by cooks who favour other squashes and pumpkins. When picked very young, however, it has a remarkably firm flesh and refined flavour.

This summer squash is excellent when small, smooth and firm, and with nice color. As it gets older, the flesh whitens and toughens. Buy young spring pattypans picked when half-ripe or mini pattypans to preserve in vinegar
Since pattypans are picked when immature, they should be eaten as soon as possible.
Keep in a cool place without any plastic wrapper.
To know if the squash is cooked, poke it with a knife as you would do with a potato. Its tender flesh can be scooped out with a spoon.
Sauté thinly sliced pattypans, seasoned as you would a sauté of chanterelle mushrooms.
They go well with highly-flavoured accompaniments: stuffings with ginger, vinegar, sweet and sour soups.
Some hints from M. Lachaut, producer of mini pattypan squash
M. Lachaut preserves mini pattypans in vinegar and uses them for many things: Presented alone or with cornichons, they bring a festive atmosphere to platters of pâtés, terrines and cold meats.
Whenever possible use mini pattypans raw. Cooking over high heat makes their flesh pasty and slightly sour.
Mini pattypans are a good match for a full-flavoured tannic wine.
As an hors-d'oeuvre on little skewers: place a prune, a cube of tuna, and a mini pattypan. Top it off with a sweet and sour cherry.
Prepare like stuffed peppers.
If you decide to stuff the pattypans, cut off the lids; hollow out the inside with a spoon; heat some butter and oil in a skillet until foamy, add onion and cook gently until translucent; add meat and spices; cook for 3 minutes longer; blend in some bread crumbs; stuff the pattypans and place them in a baking dish into which you've poured 1/2" of water.
Bake for 20 minutes at 350° F, covered with aluminum foil. They can be served on their own, or with a tomato or white sauce, depending on the ingredients of the stuffing.
At the end of the cooking time, you can remove the lids and gratiné the pattypans by laying a piece of brie cheese over the stuffing.
Stuffing for a one-dish meal
Squash flesh, mushrooms, chicken breast and shallots, diced and sautéed; add cream, mint, parsley, salt and pepper and bake for at least 30 minutes in a 350° F oven.
OR
West Indies - serve pattypans stuffed with a knob of butter or a mixture of ground beef, tomatoes, sautéed onions, garlic and ginger.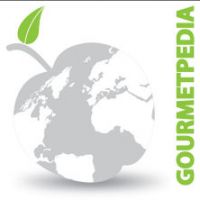 ©Copyright MSCOMM 1996 – 2022. Michèle Serre, Éditeur
Recipes

Products

Entertaining

Chefs

Hints & Tips

Glossaries